Street or Studio
Foto selecionada para livro e exposição no Tate Modern, UK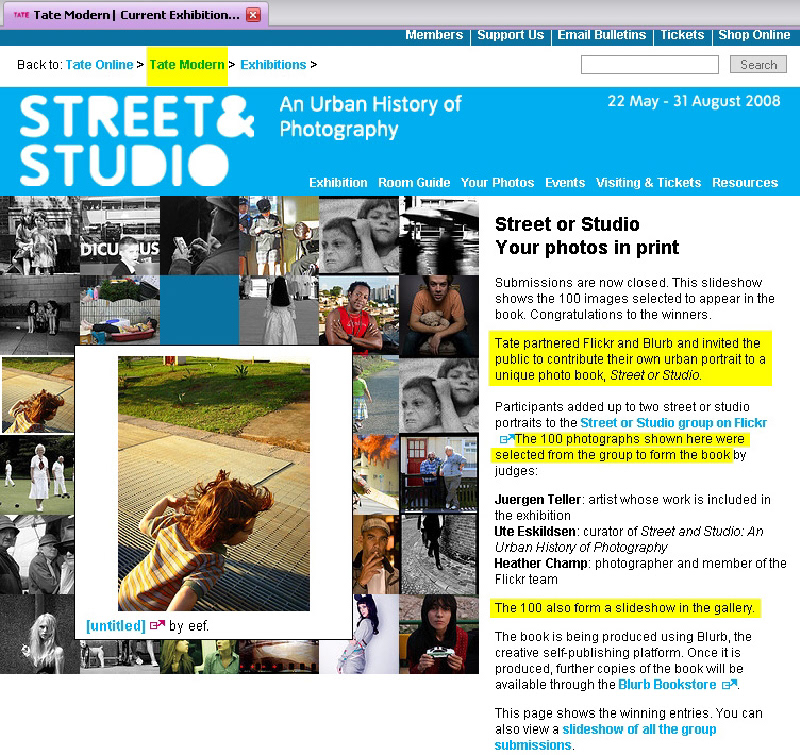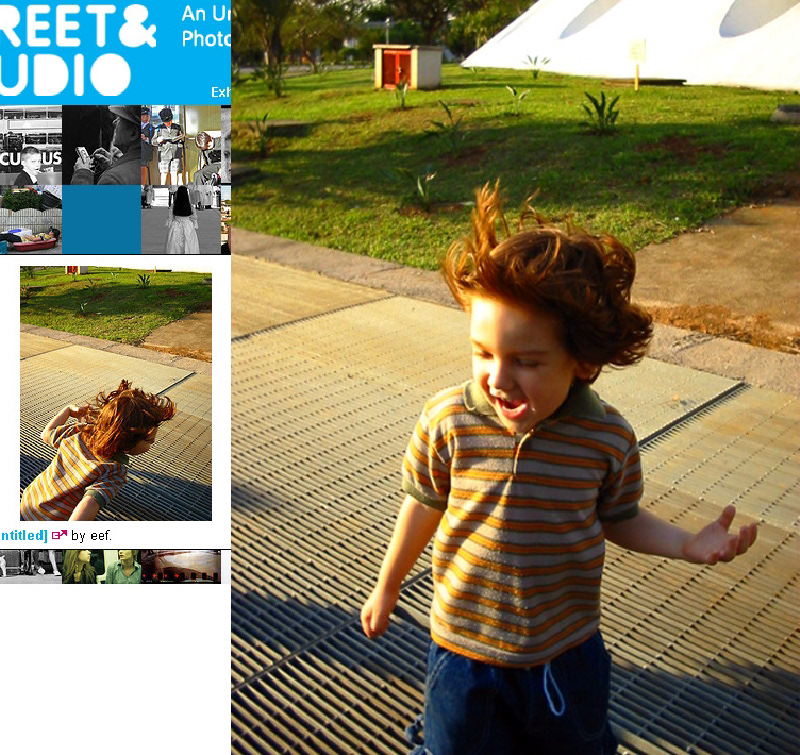 STREET OR STUDIO: THE USER-GENERATED PHOTOBOOK
Tate partnered Flickr and Blurb and invited the public to contribute their own urban portrait to a unique book,
Street or Studio: A Photobook
.
Participants added up to two street or studio portraits to the
Street or Studio group
on Flickr and the
100 photographs
in the book were selected by:
Juergen Teller: artist whose work is included in the exhibition
Ute Eskildsen: curator of Street and Studio: An Urban History of Photography
Heather Champ: photographer and member of the Flickr team
The 100 photographs were also displayed on a slideshow in Tate Modern.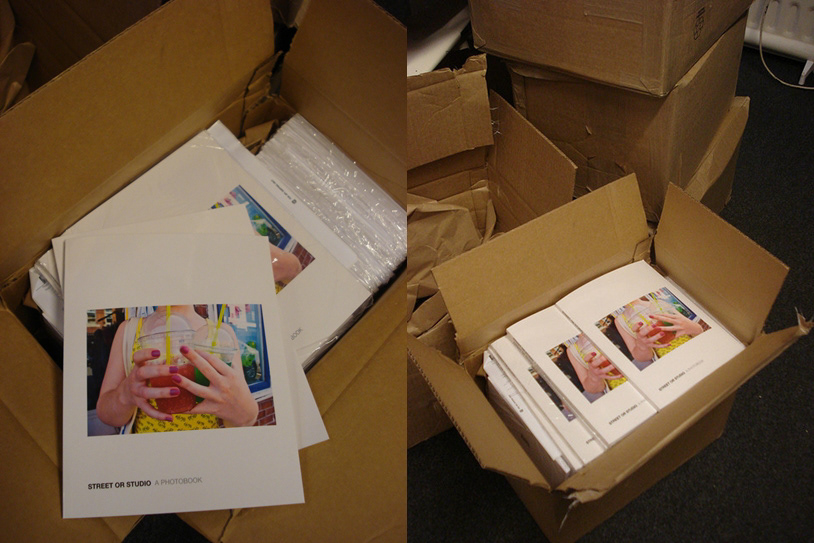 The book was produced using Blurb, the creative self-publishing platform, and is available through the
Blurb Bookstore
.
ABOUT THE EXHIBITION
Street & Studio: A History of Urban Photography
at (Tate Modern 22 May – 31 August 2008) presents a history of photographic portraiture: taken on the street or in the photographer's studio.
It contrasts carefully orchestrated studio shots with images captured in the changing and uncontrollable street, highlighting the crossovers between the genres and their influence on each other.