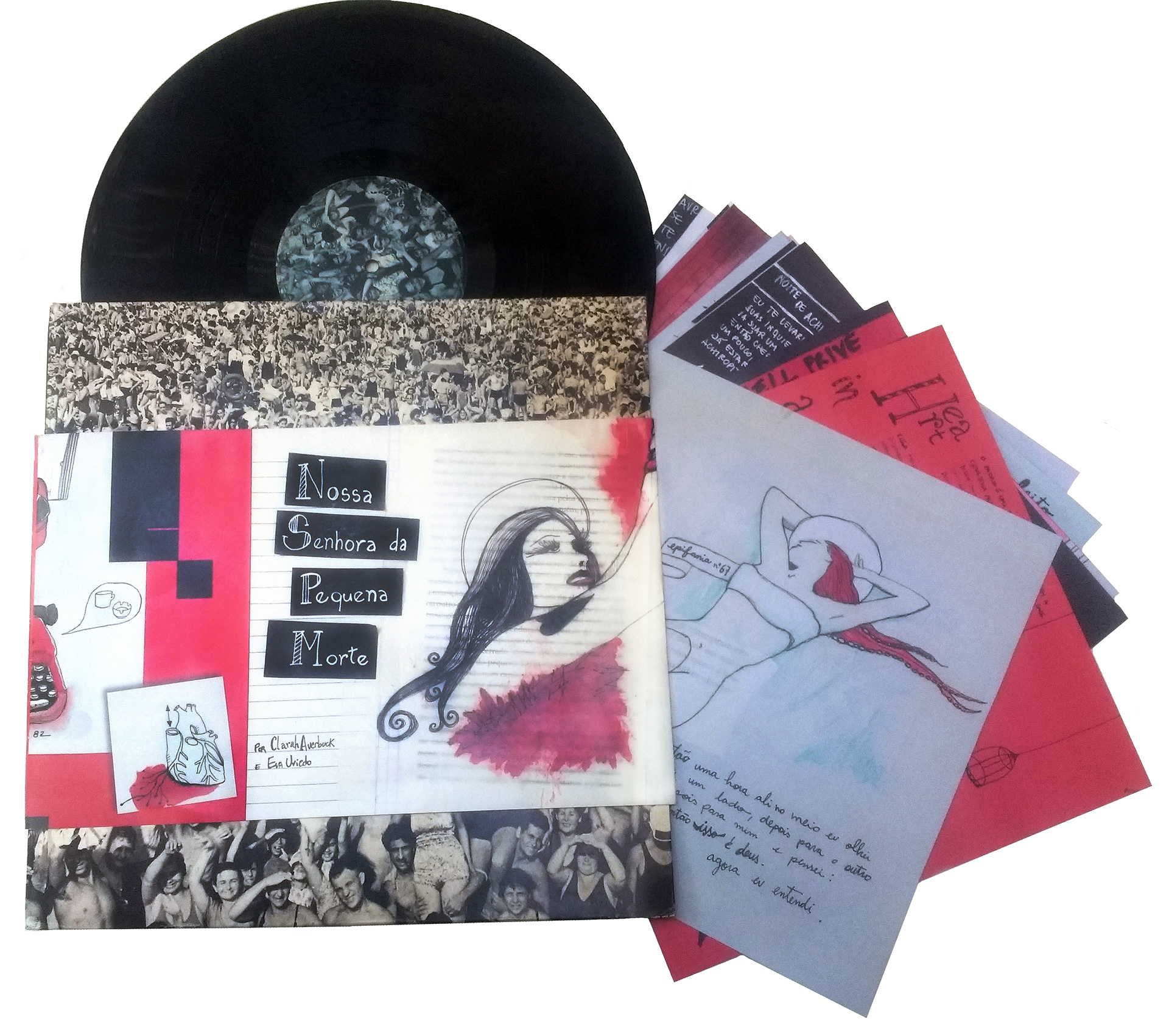 O livro de artista

Nossa Senhora da Pequena Morte

, uma co-autoria da artista Eva Uviedo com a escritora Clara Averbuck, reproduz, em páginas soltas, folhas escritas à mão ou datilografadas, que vem dentro de capas de velhos e bons long-plays (LPs) de rock, blues, e jazz garimpados em sebos. Bob Dylan, Nina Simone e Leonard Cohen acompanham como trilha sonora as pequenas narrativas, prosas poéticas e fragmentos passionais.
​​​​​​​
[EN] The artist's book Nossa Senhora da Pequena Morte (Hail Mary of Petite-Mort), a co-author with the writer Clara Averbuck, reproduces, on loose pages, handwritten or typed sheets. They come in the covers of old and good long-plays (LPs) of rock, blues, and jazz acquired in second-hand bookstores. Bob Dylan, Nina Simone and Leonard Cohen accompany as soundtrack the small narratives, poetic prose and passionate fragments.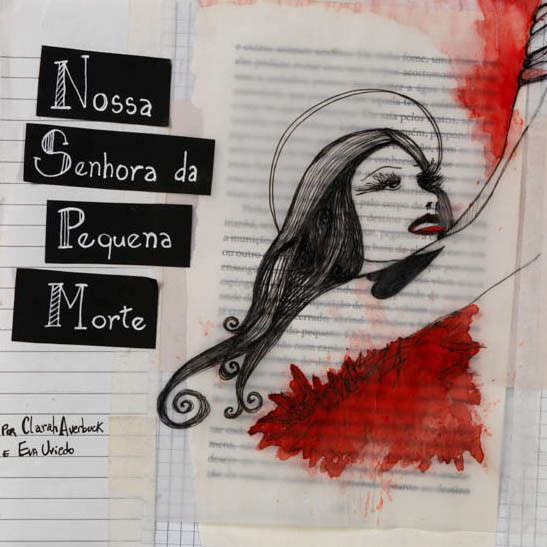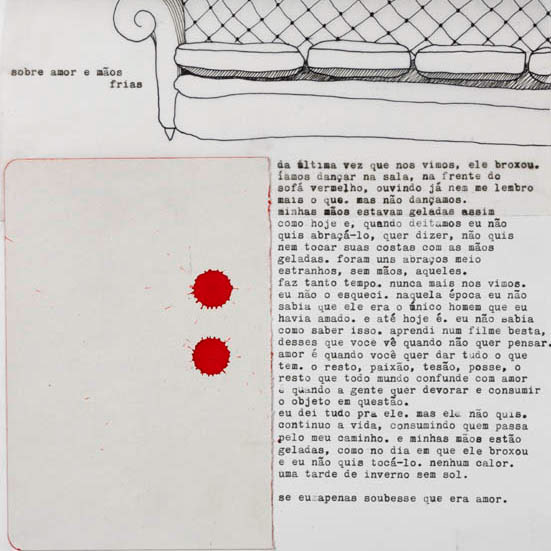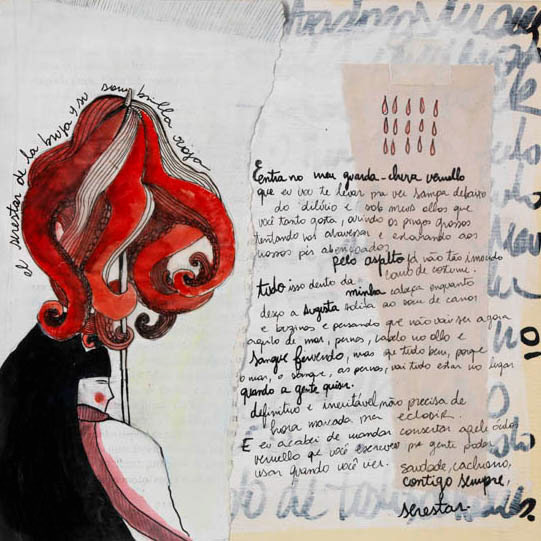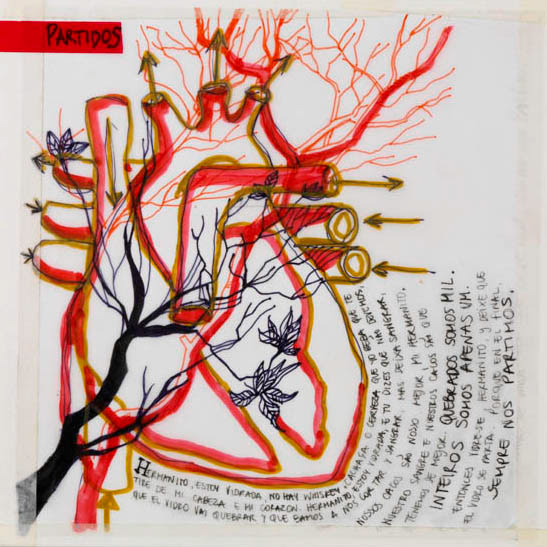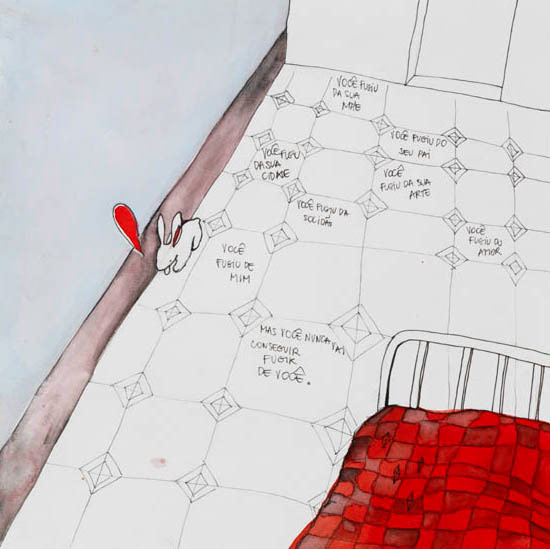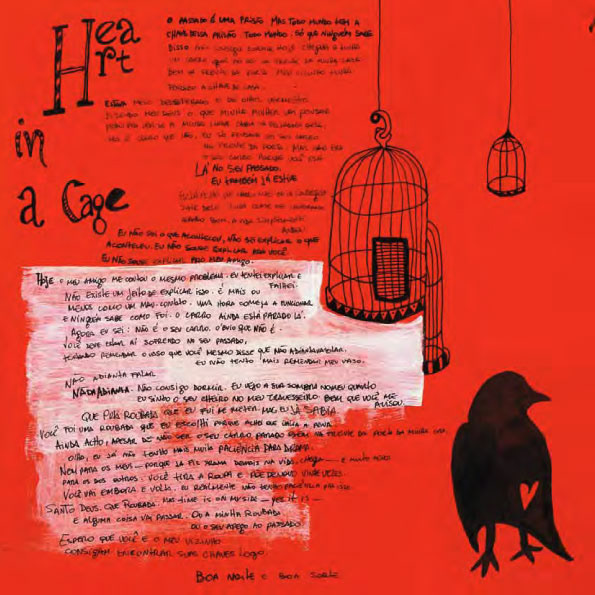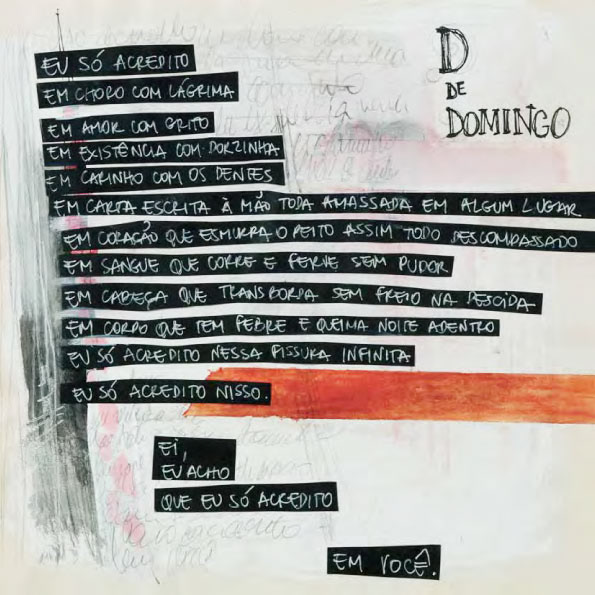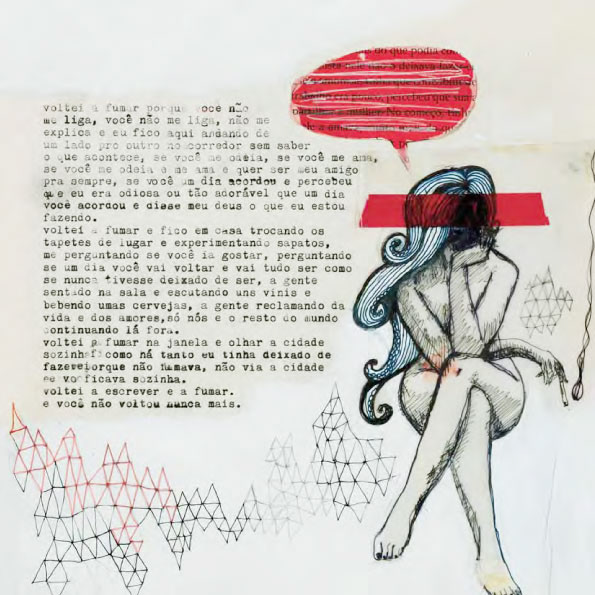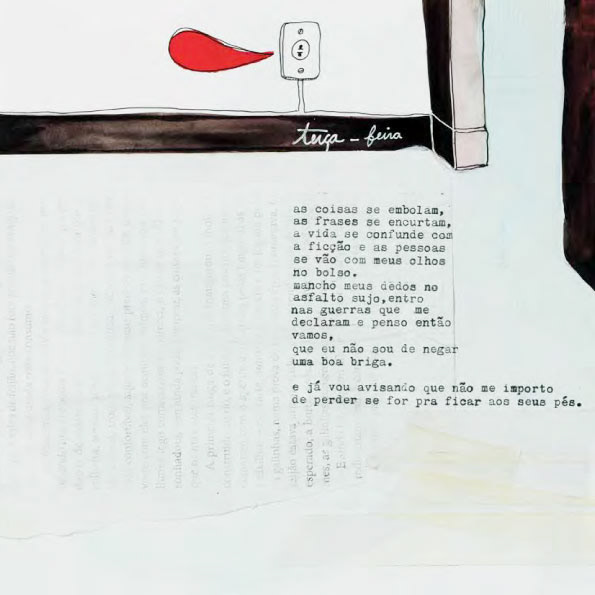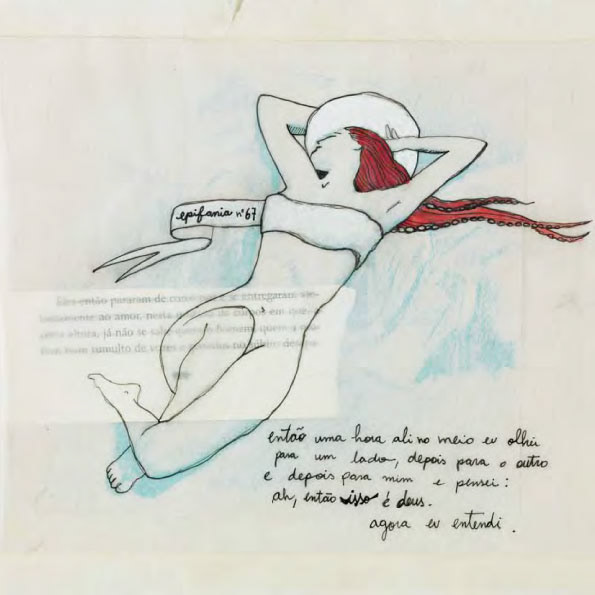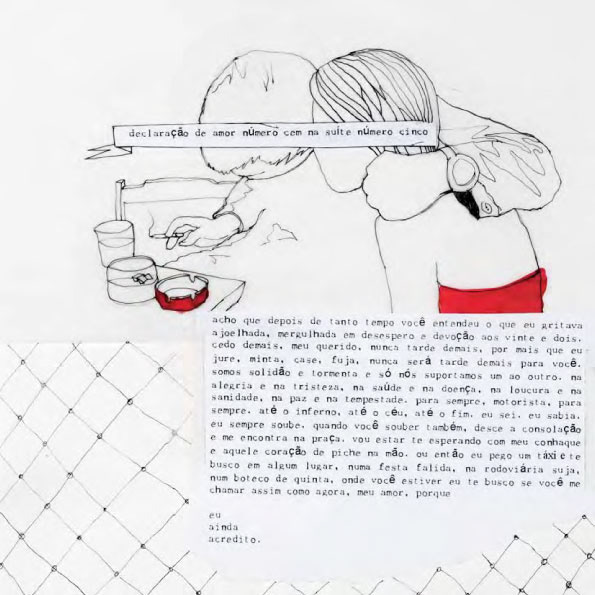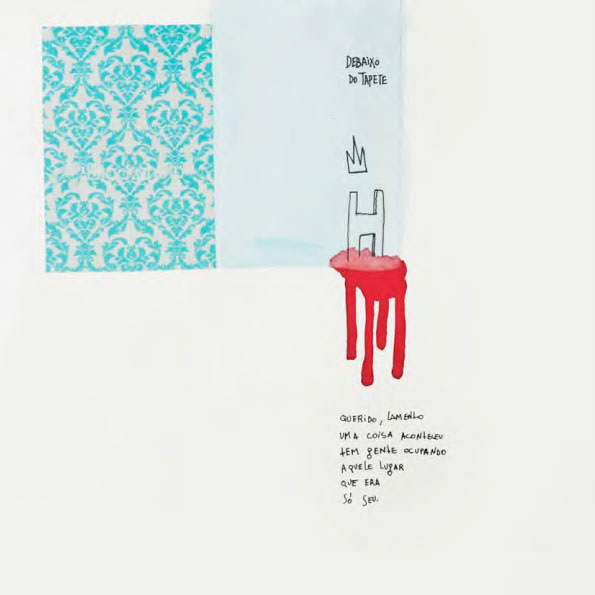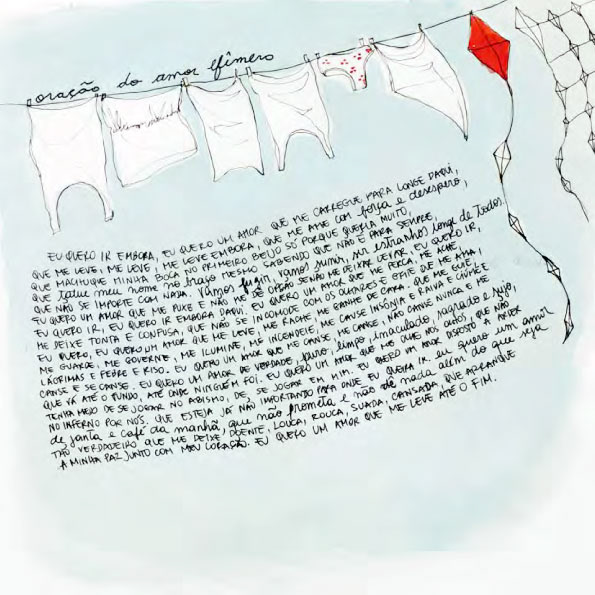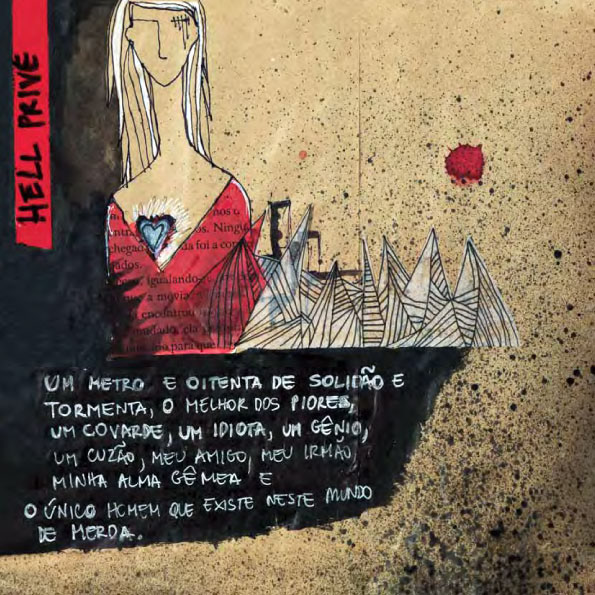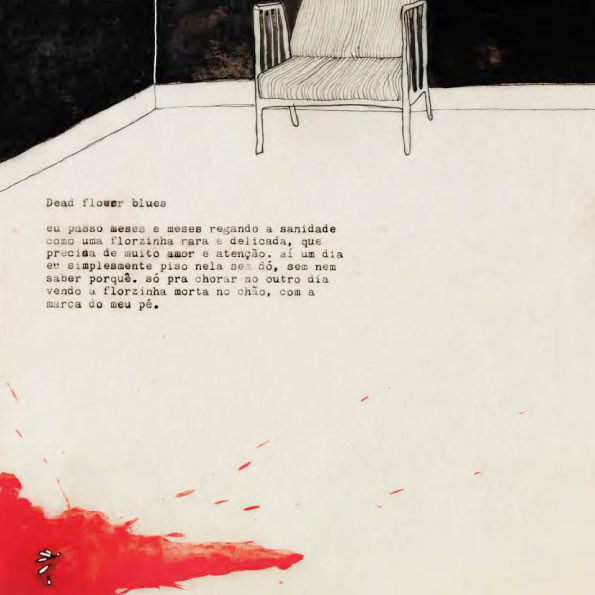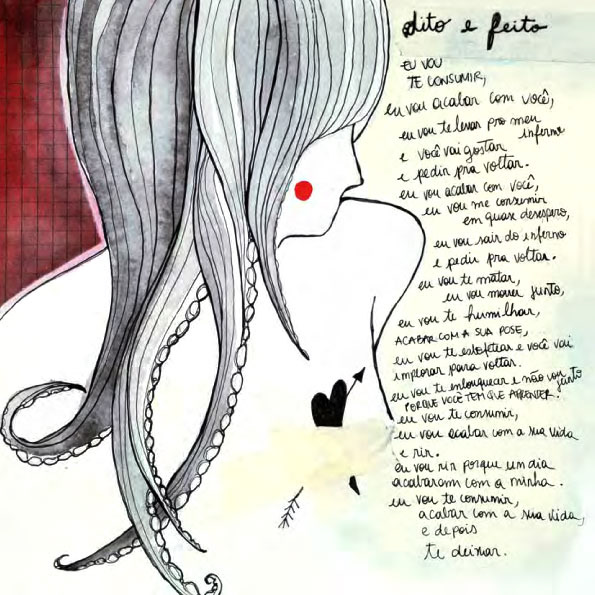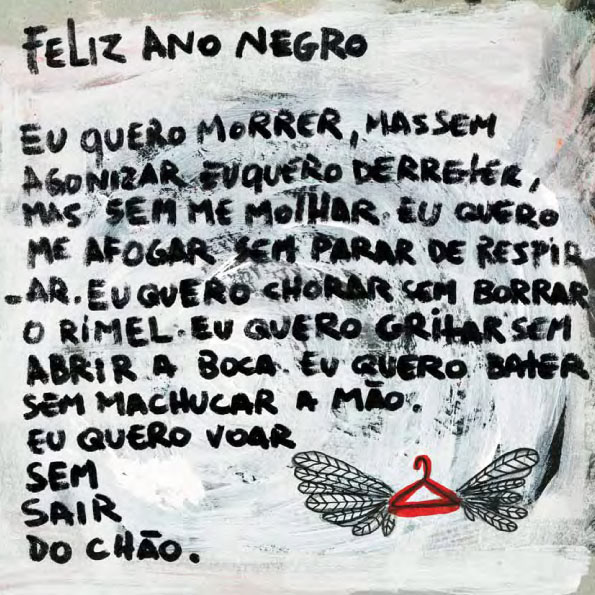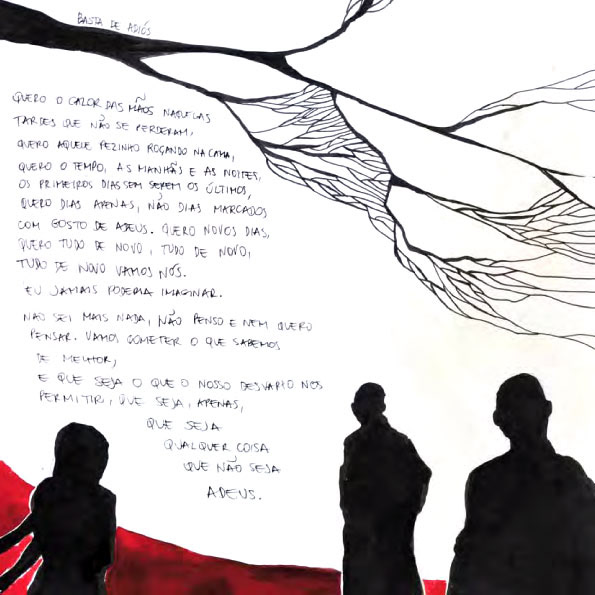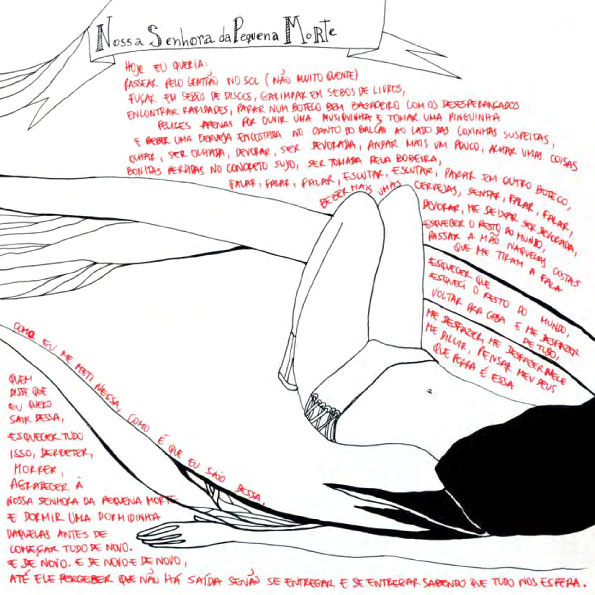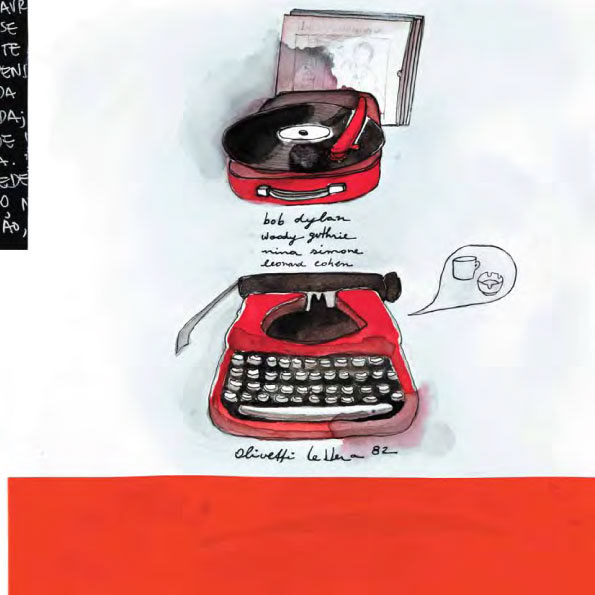 Encadernação / Binding: Loose pages within LPs; vinyl discs
Dimensões / Dimension: 31 x 31 cm
Edição limitada / Limited edition - 200 copies
Linguagem / Language: Portuguese
Lançamento / Release: 2009
Páginas / Pages: 35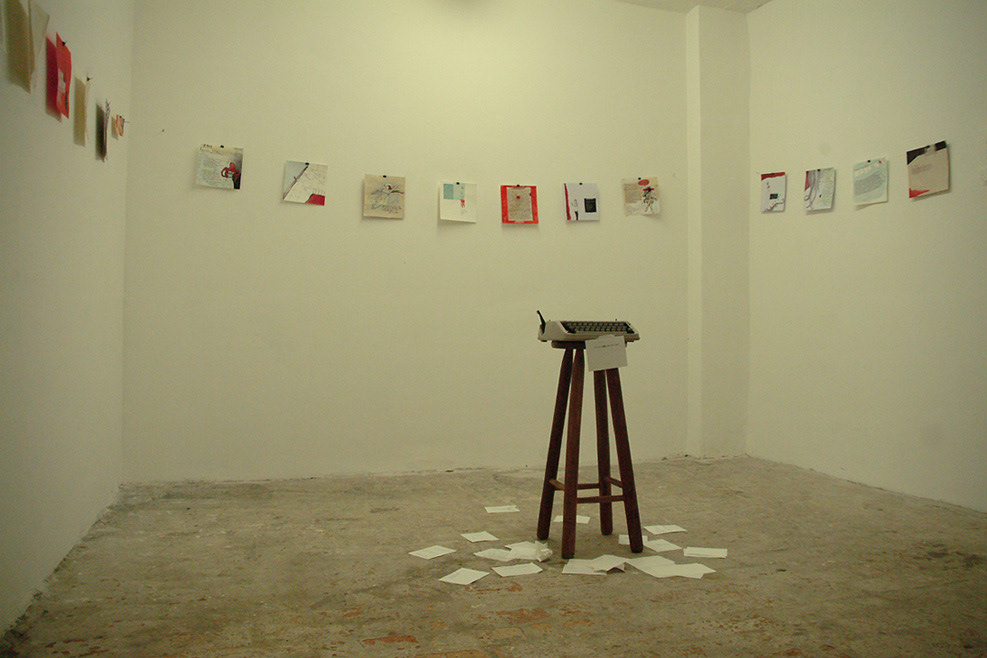 [PT] O lançamento do livro aconteceu dentro do evento Balada Literária, no espaço cultural B.arco. As pessoas foram convidadas a completar a frase "Nossa Senhora da..." usando a máquina de escrever.
[EN] The release of the book happened inside the Balada Literária (Literary Ballad) event, in the B.arco cultural space. People were invited to complete the phrase "Nossa Senhora da..." (Hail Mary of… ) using the typewrite.