A série usa seres do mar como analogia para os diferentes tipos de sentimentos, nuances e sutilezas que envolvem os relacionamentos: amor, dependência, carinho, dominação, paixão; tentáculos, escamas e nadadeiras; tudo misturado suavemente, como uma dança em meio líquido, de movimentos tão delicados quanto distorcidos. O amor pode ser um peixe dourado que foge, um tubarão, uma arraia que se finge inofensiva. Daqui pra frente as associações são infinitas e ficam a cargo de cada um. O amor não é fácil de explicar.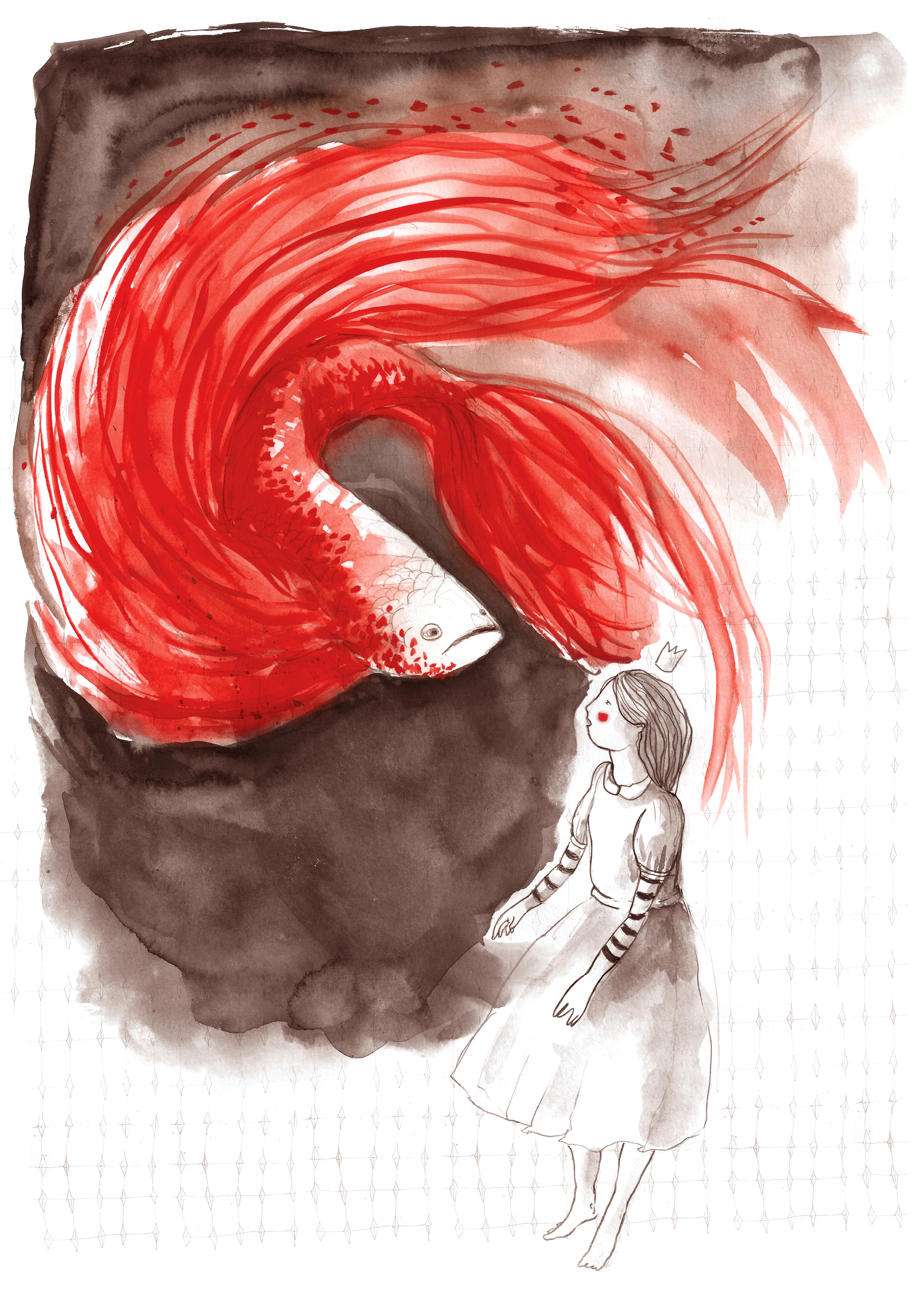 Algumas obras selecionadas estão disponíveis como gravuras digitais - impressão com pigmentos minerais sobre papel Photo Matt Fibre 200g 100% alfa-celulose, acompanhada de Certificado de Autenticidade.
Some selected works are available as digital prints - mineral pigments on Photo Matt Fiber 200g 100% alpha-cellulose paper, and Certificate of Authenticity.