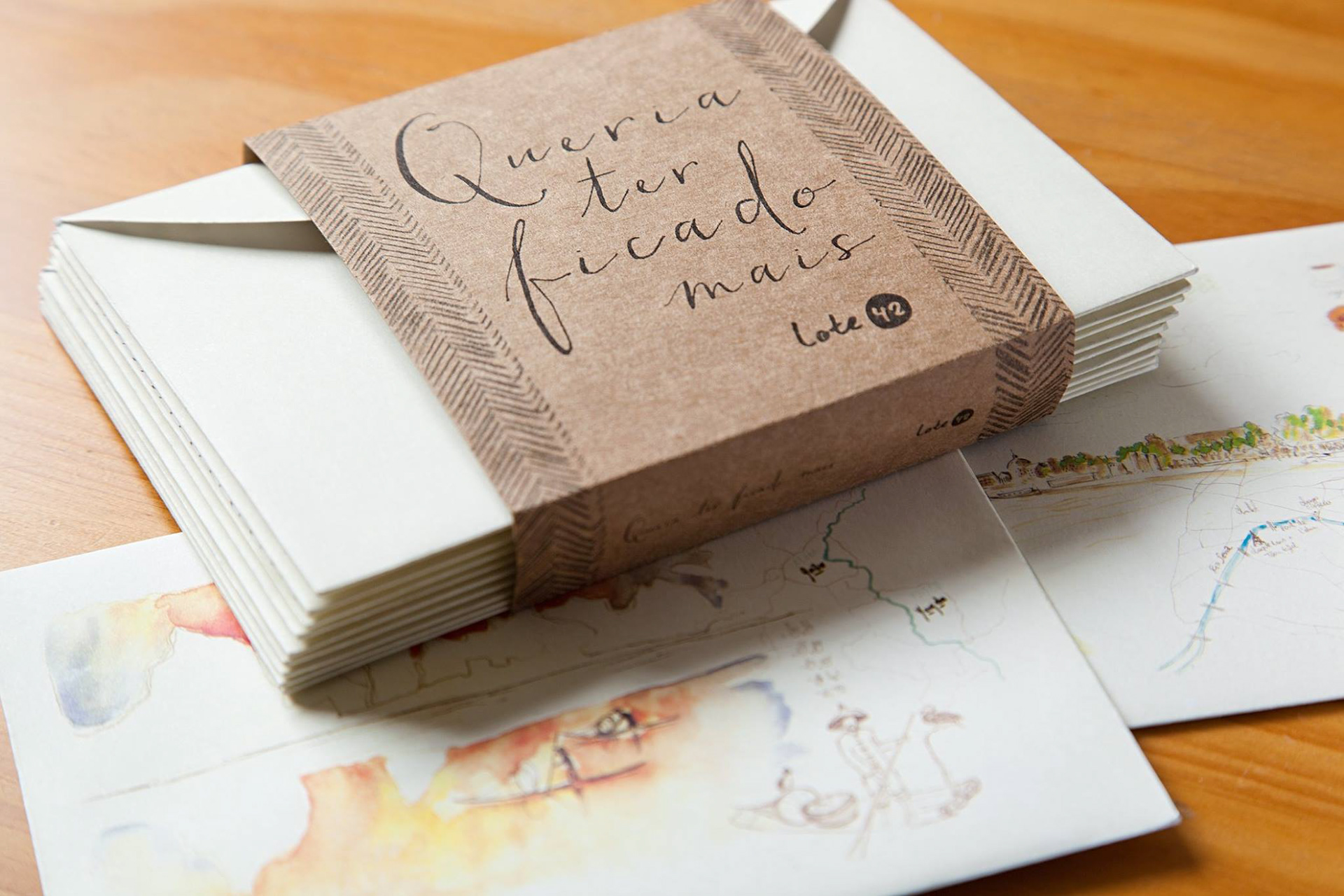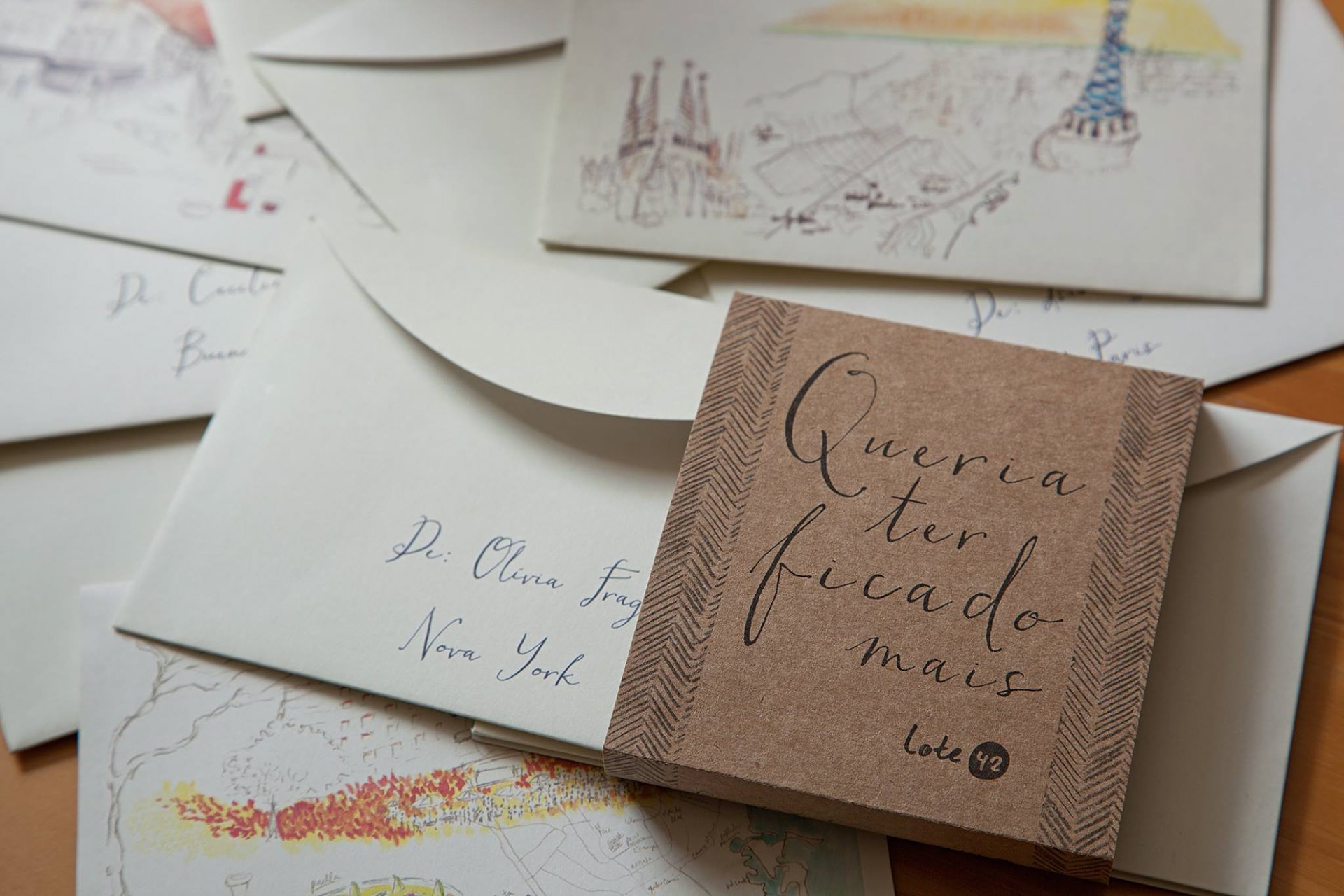 O projeto gráfico do livro

 "Queria Ter Ficado Mais"

, uma coleção de contos escritos por mulheres sobre viagens a vários lugares do mundo, também 
dialoga com o universo das viagens. Cada um dos capítulos foi impresso em folhas soltas, dobradas e acomodadas dentro de envelopes, como se fossem cartas enviadas dos lugares que as autoras visitaram. Aquarelas inspiradas nos textos apresentam as regiões retratadas, como se fossem extraídas de um caderno de viagem.
[EN] The graphic design of "Queria Ter Ficado Mais" (I wish I had stayed longer), a collection of short stories written by women about traveling to several places in the world, also dialogues with the travel universe: Each chapter was printed on loose sheets, folded and placed inside envelopes, as if they were letters sent from the places the authors visited. Watercolors inspired by the texts present the regions portrayed, as if they were taken from a travel notebook.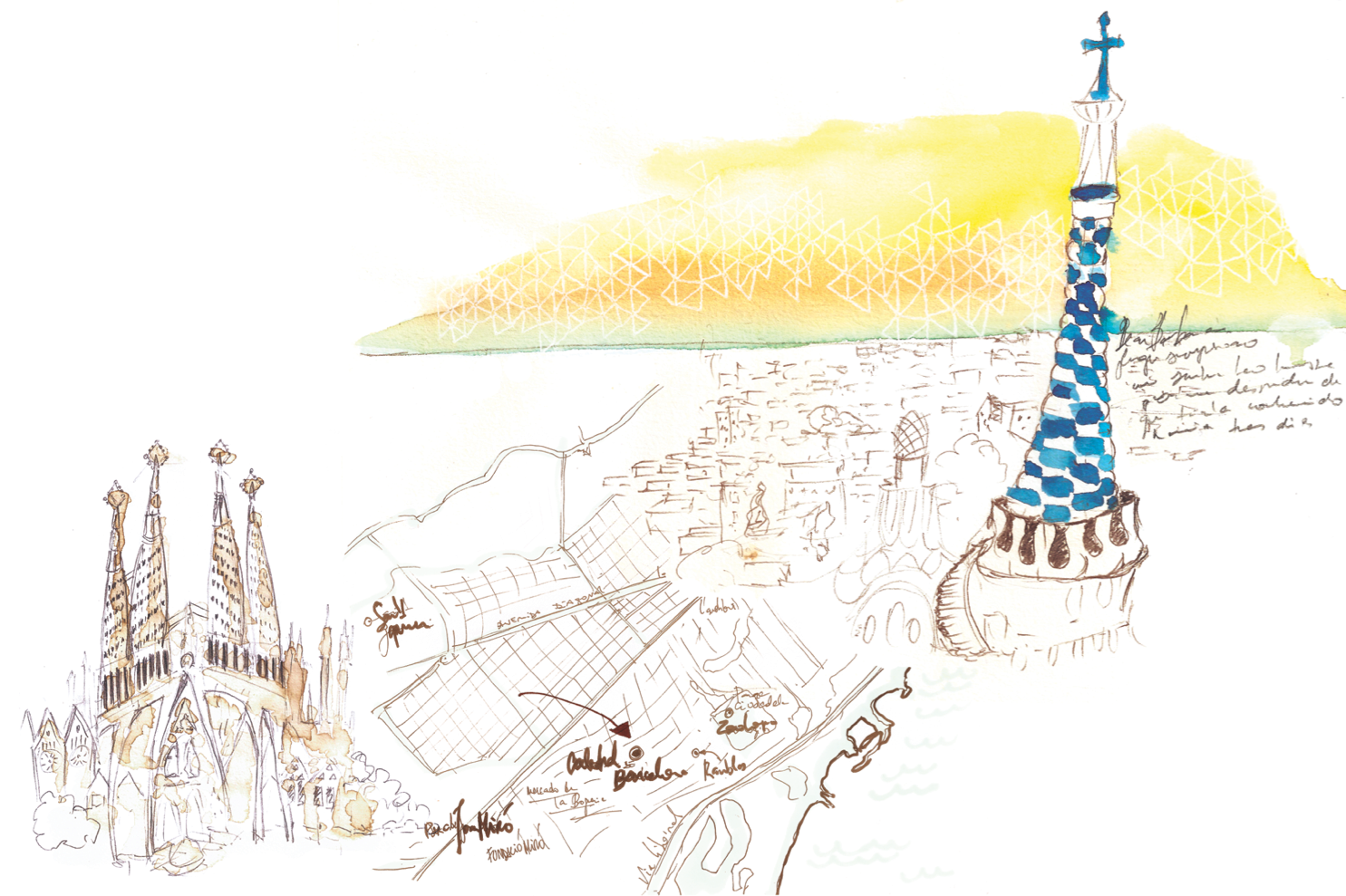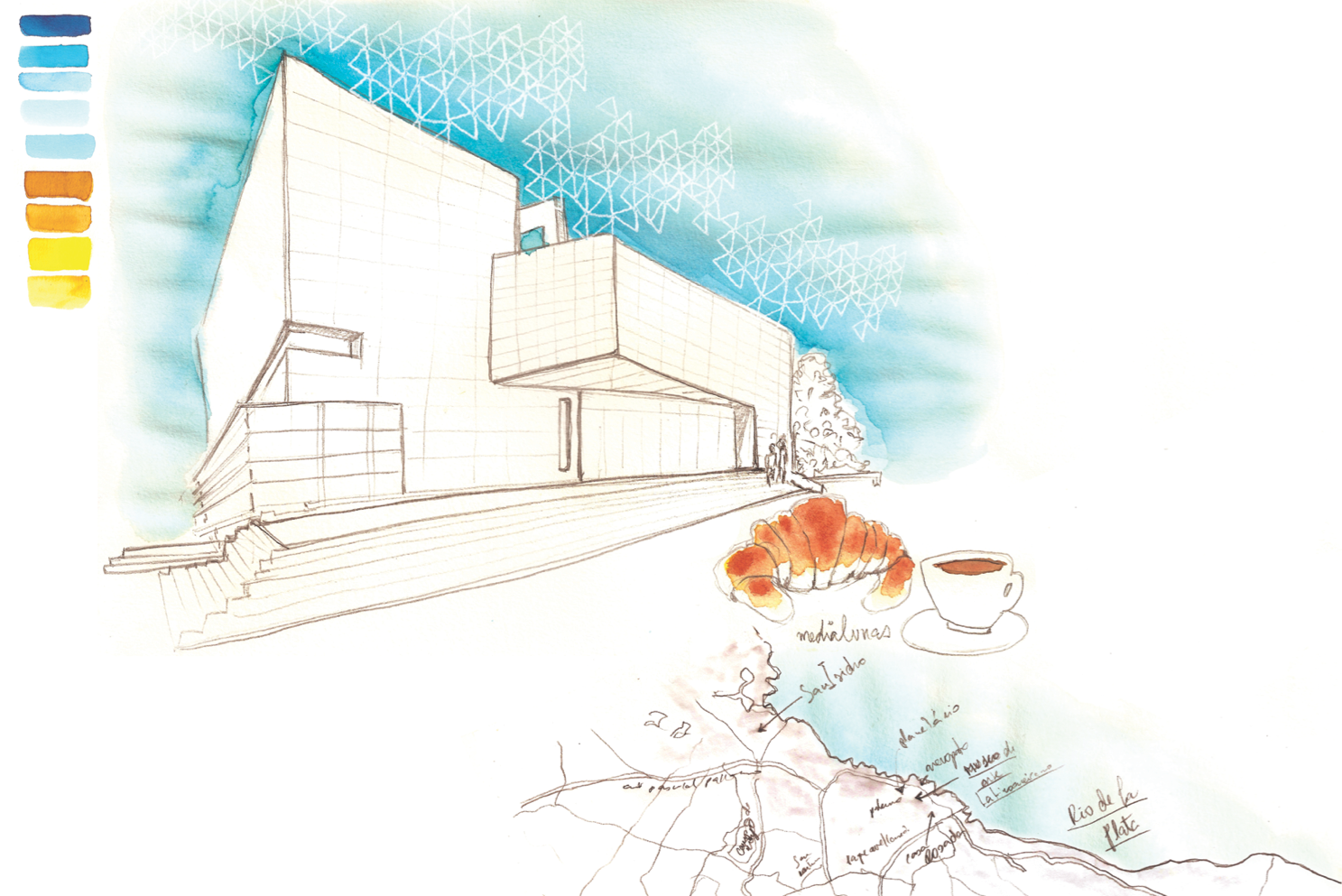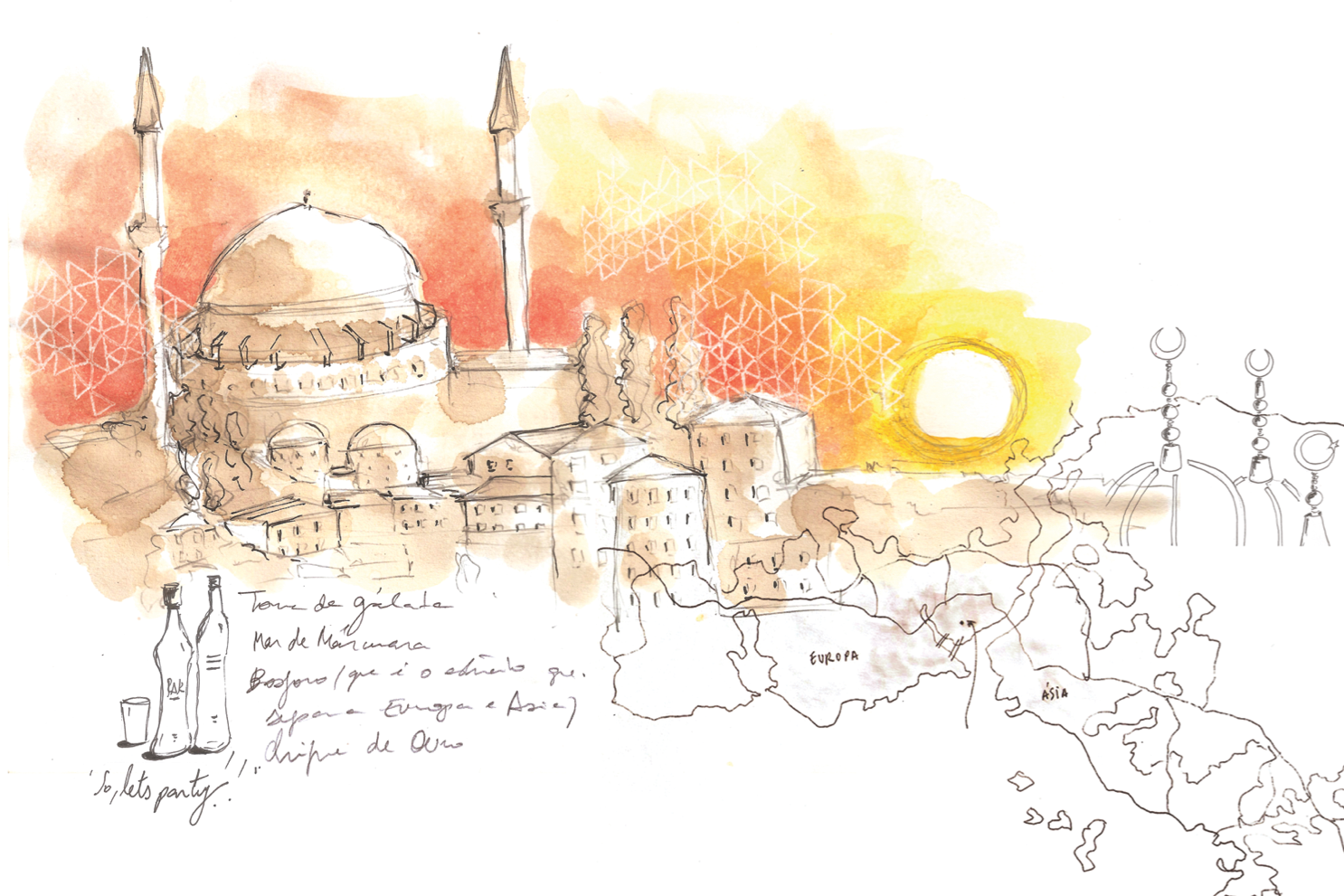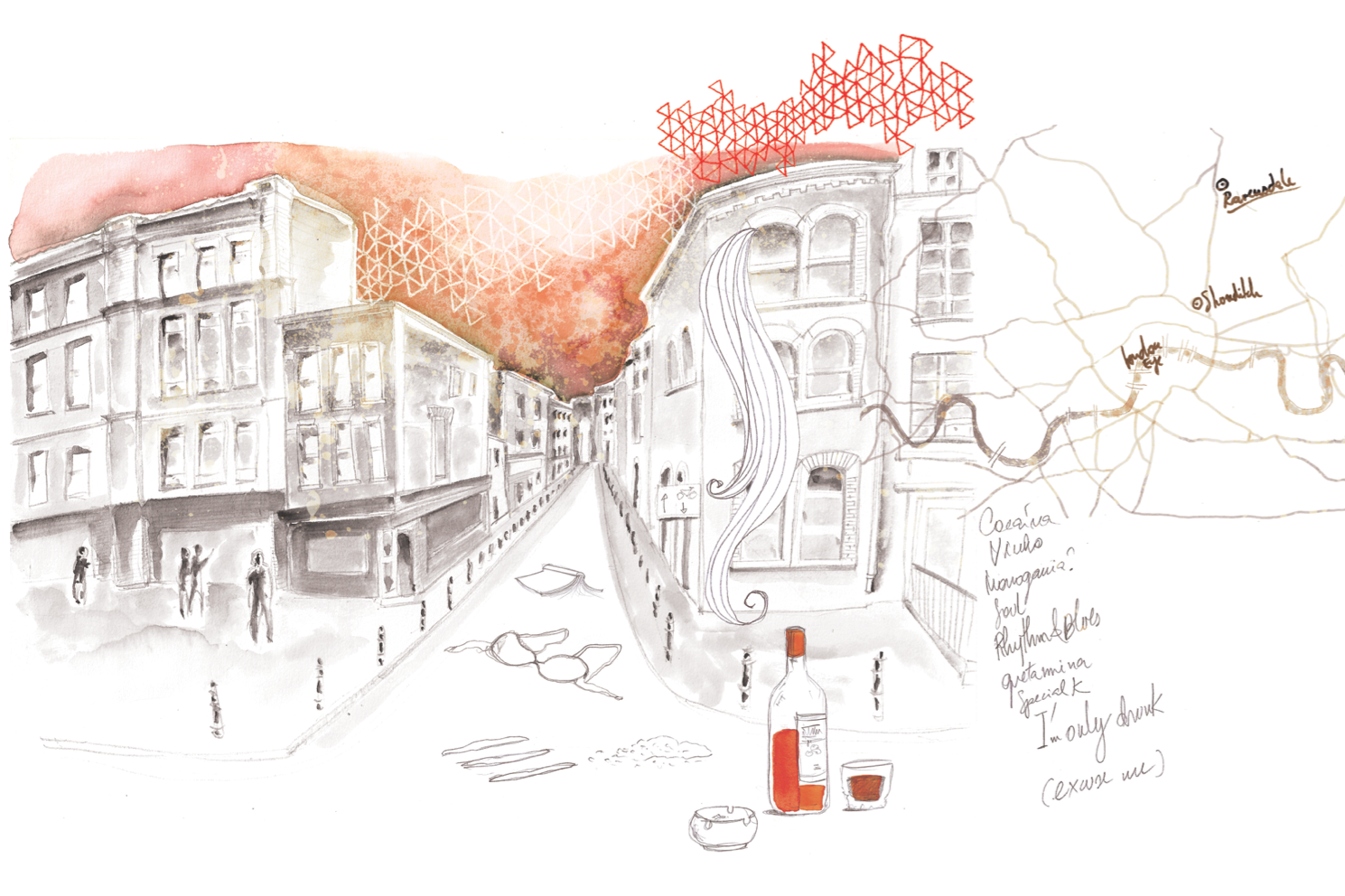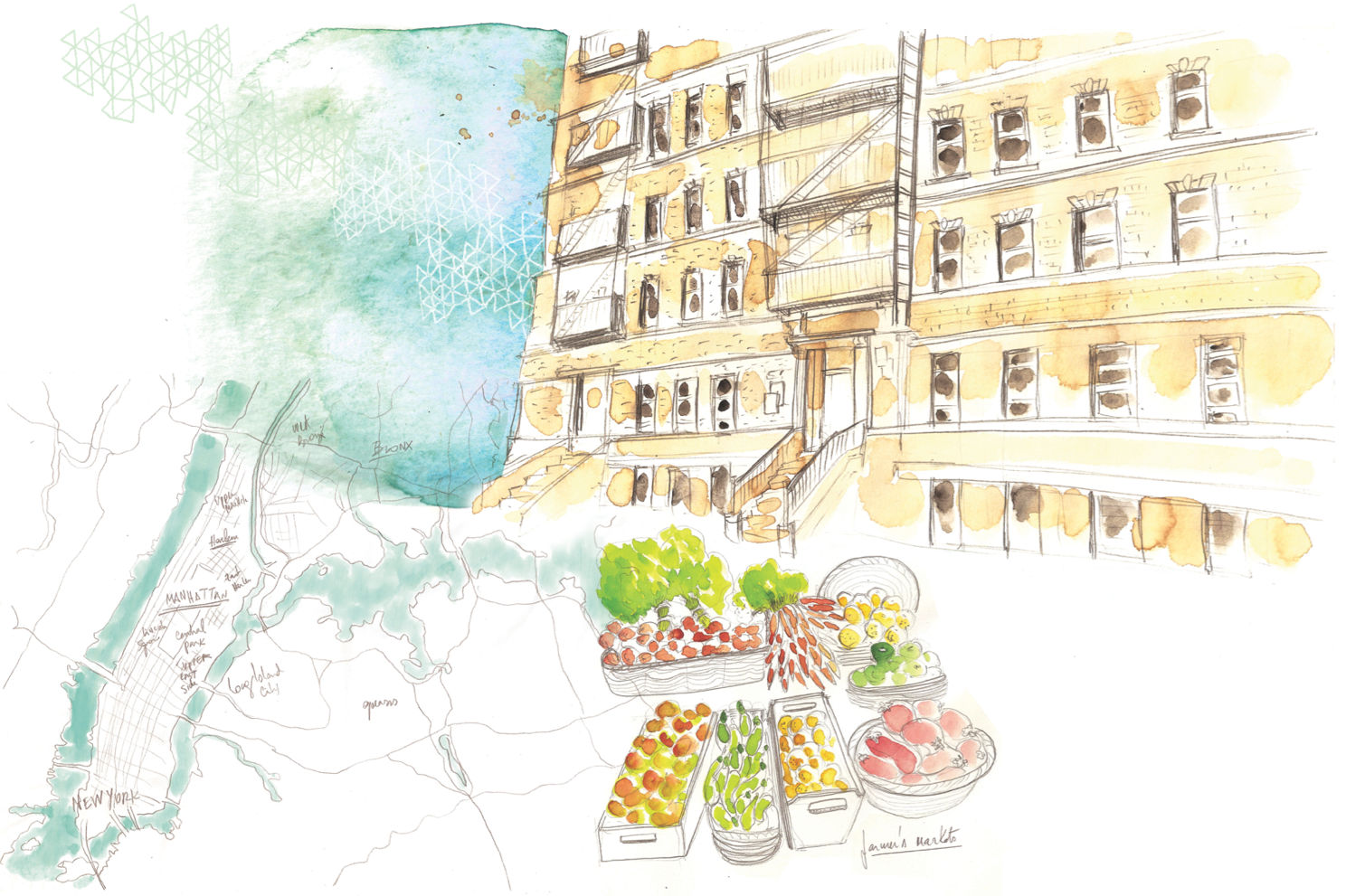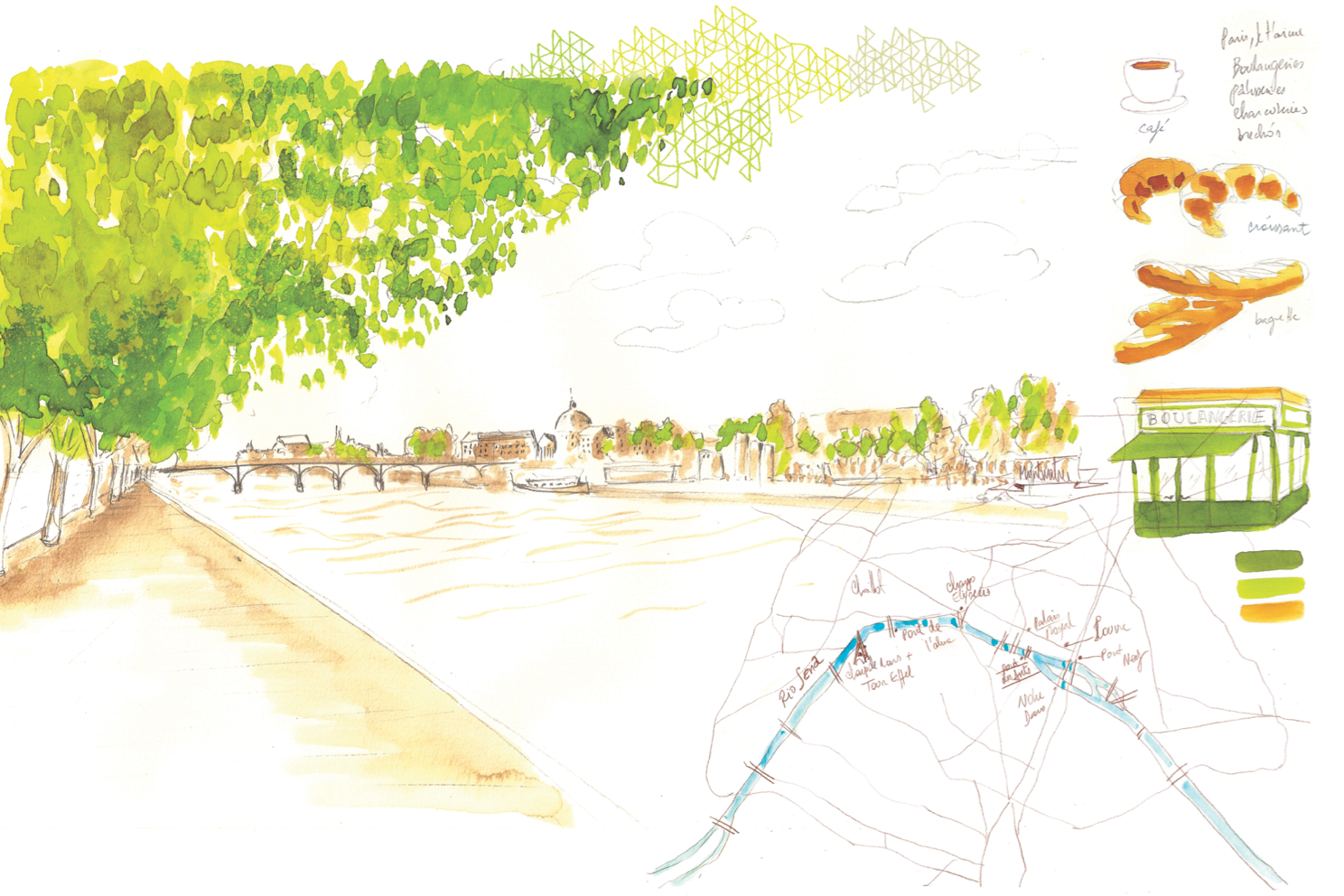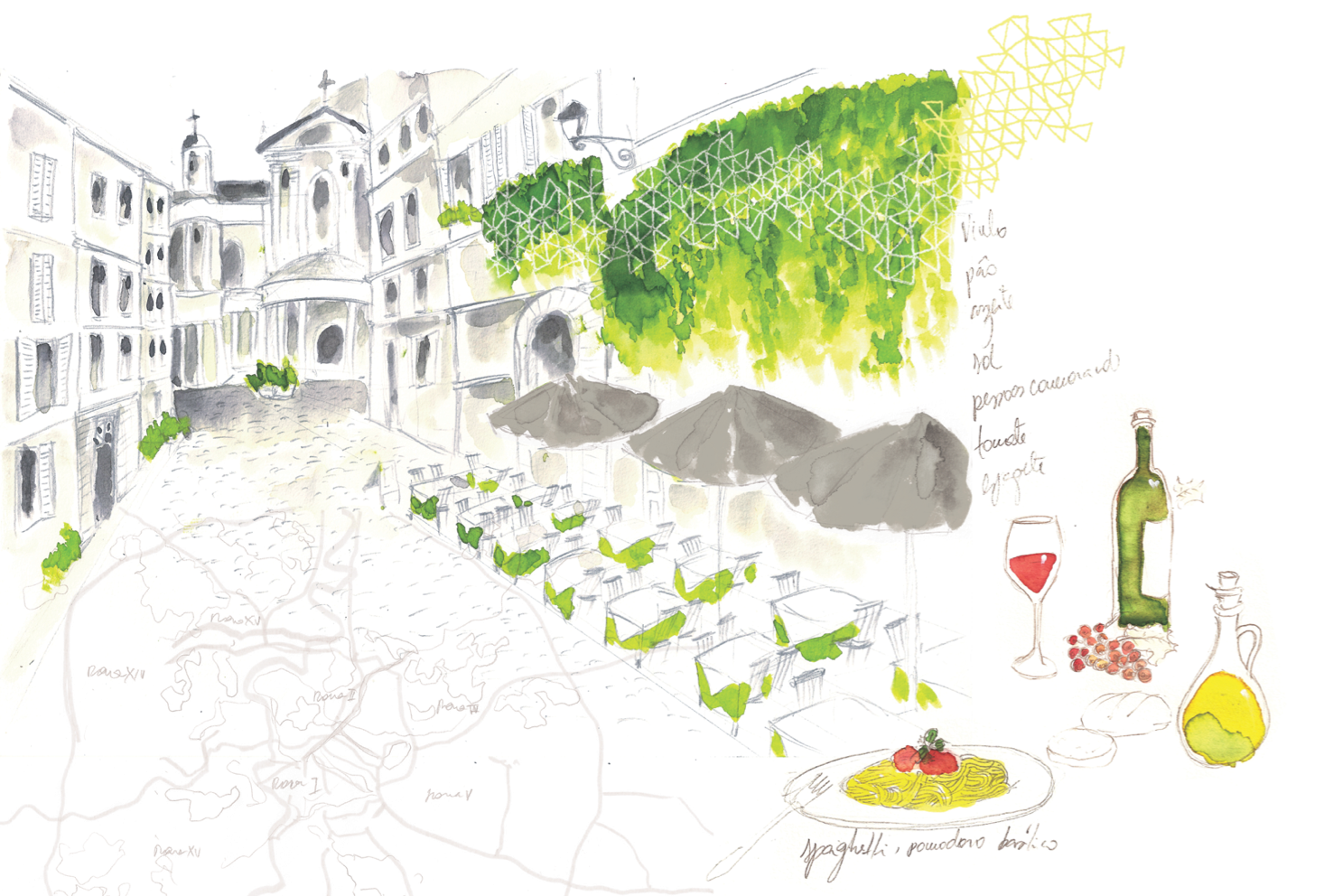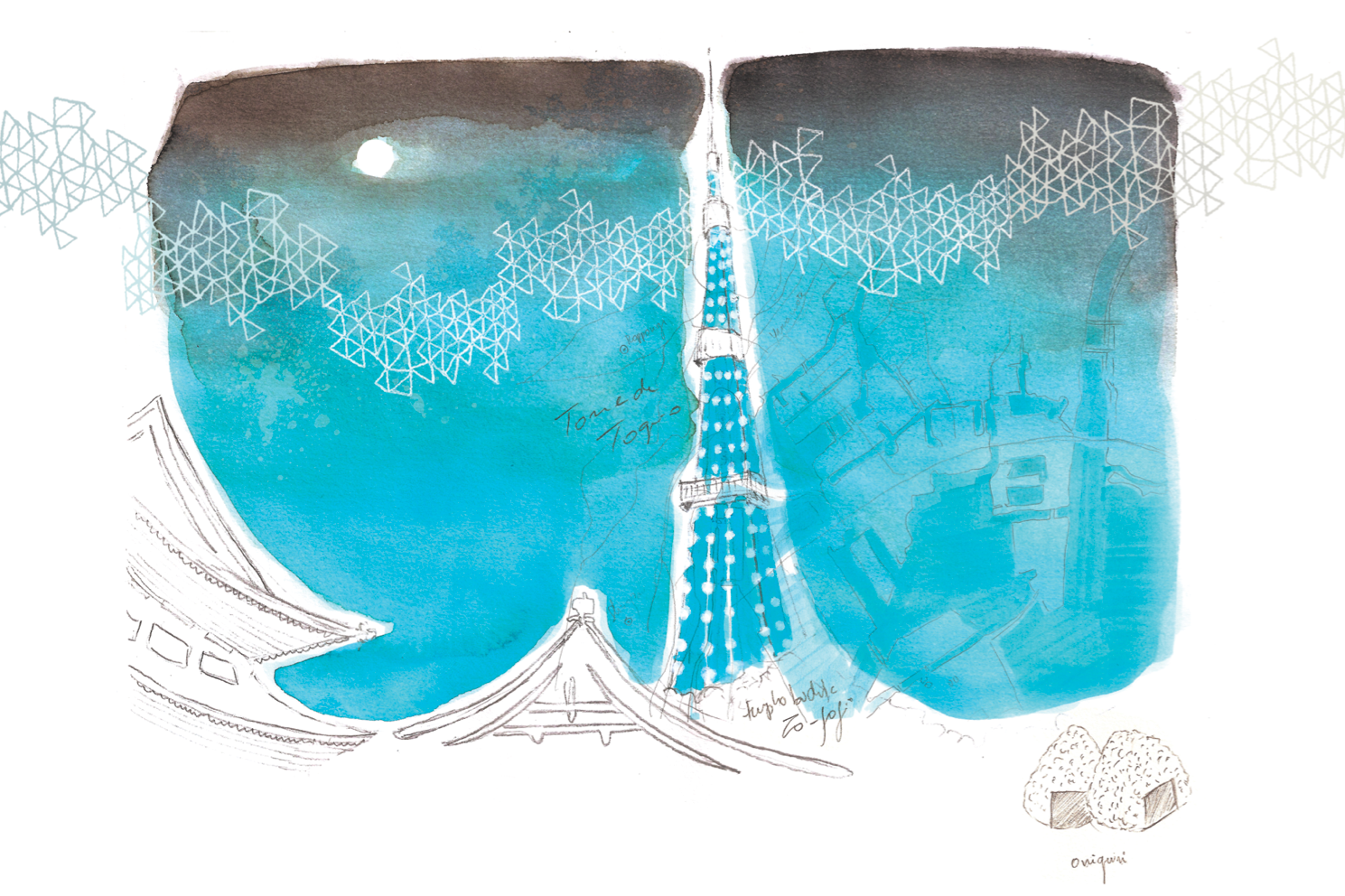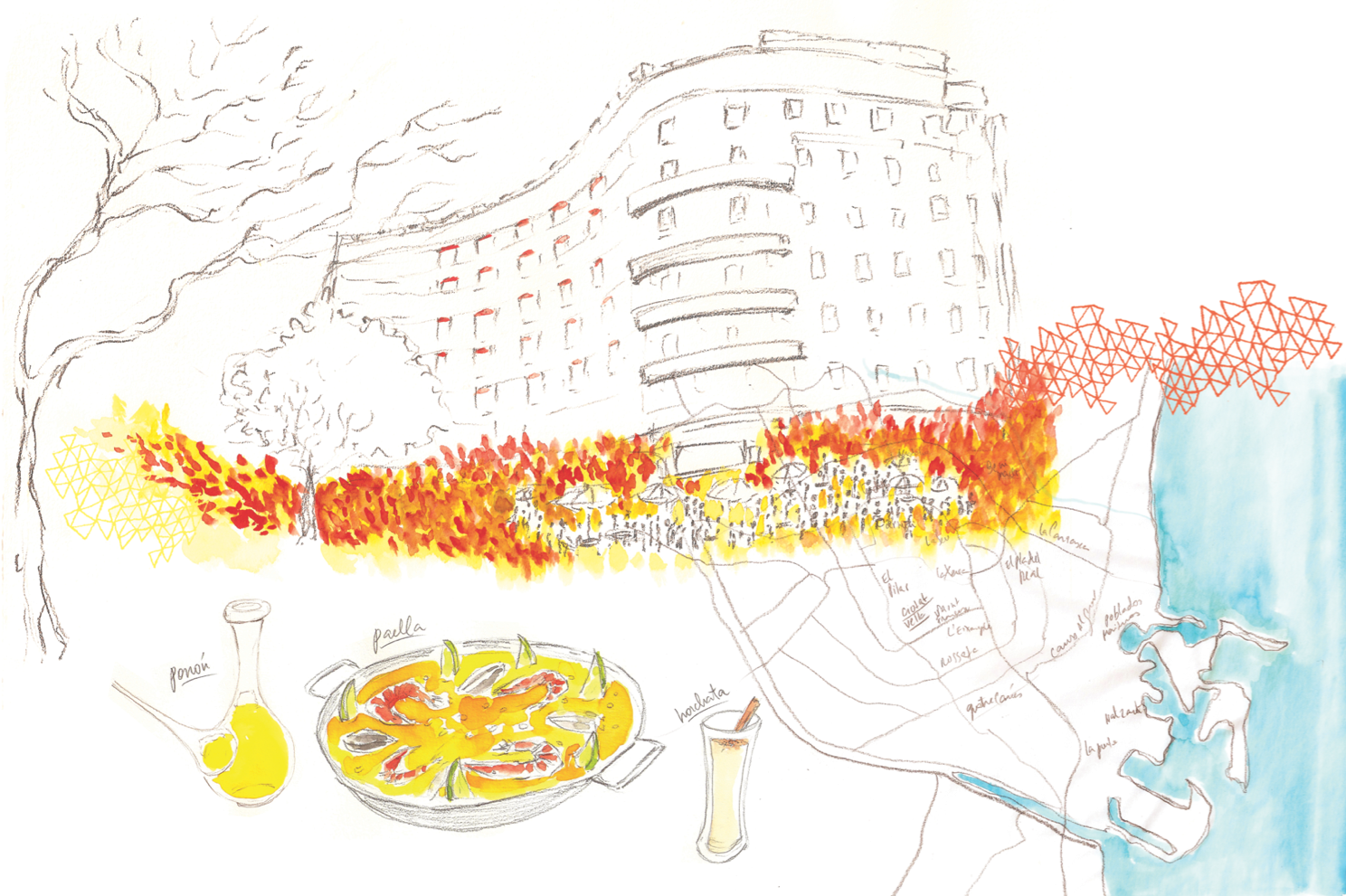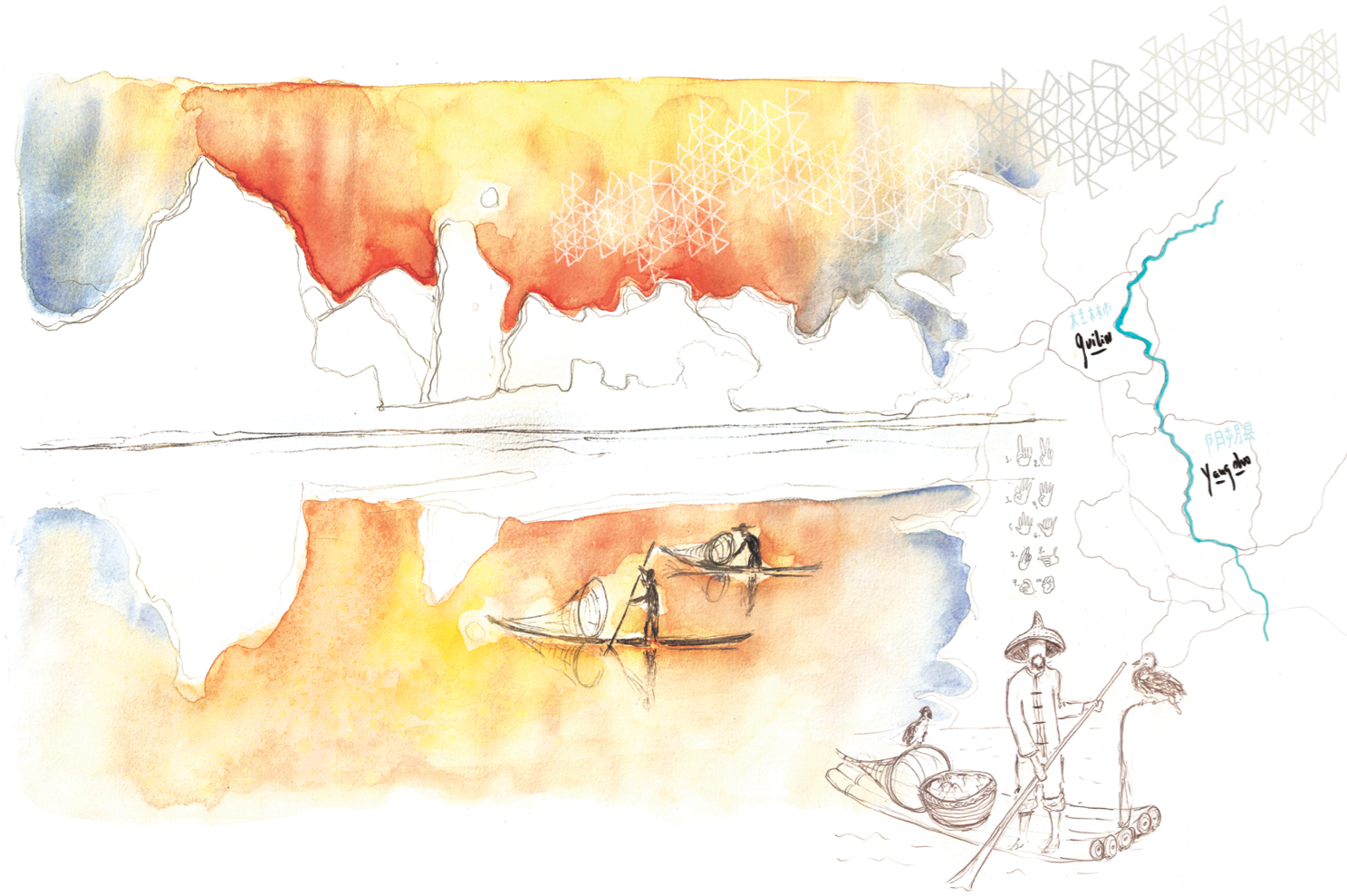 Organização / Organization: Cecilia Arbolave
Autoras / Authors : Barbara Heckler, Bruna Tiussu, Cecília Araújo, Cecilia Arbolave, Clara Averbuck, Clara Vanali, Florencia Escudero,Isis Gabriel, Ligia Braslauskas, Lívia Aguiar, Luciana Breda e Olívia Fraga
ISBN:  978-85-6674010-3
Idioma: Português / Portuguese language
Encadernação: textos dentro de envelopes, amarrados com uma cinta / Binding: texts inside envelopes, tied with a ribbon
Dimensão /  Dimension: 16 x 11 cm
Lançamento / Released: 2015
Páginas / Pages: 107
Projeto gráfico /  Design: Luciana Martins