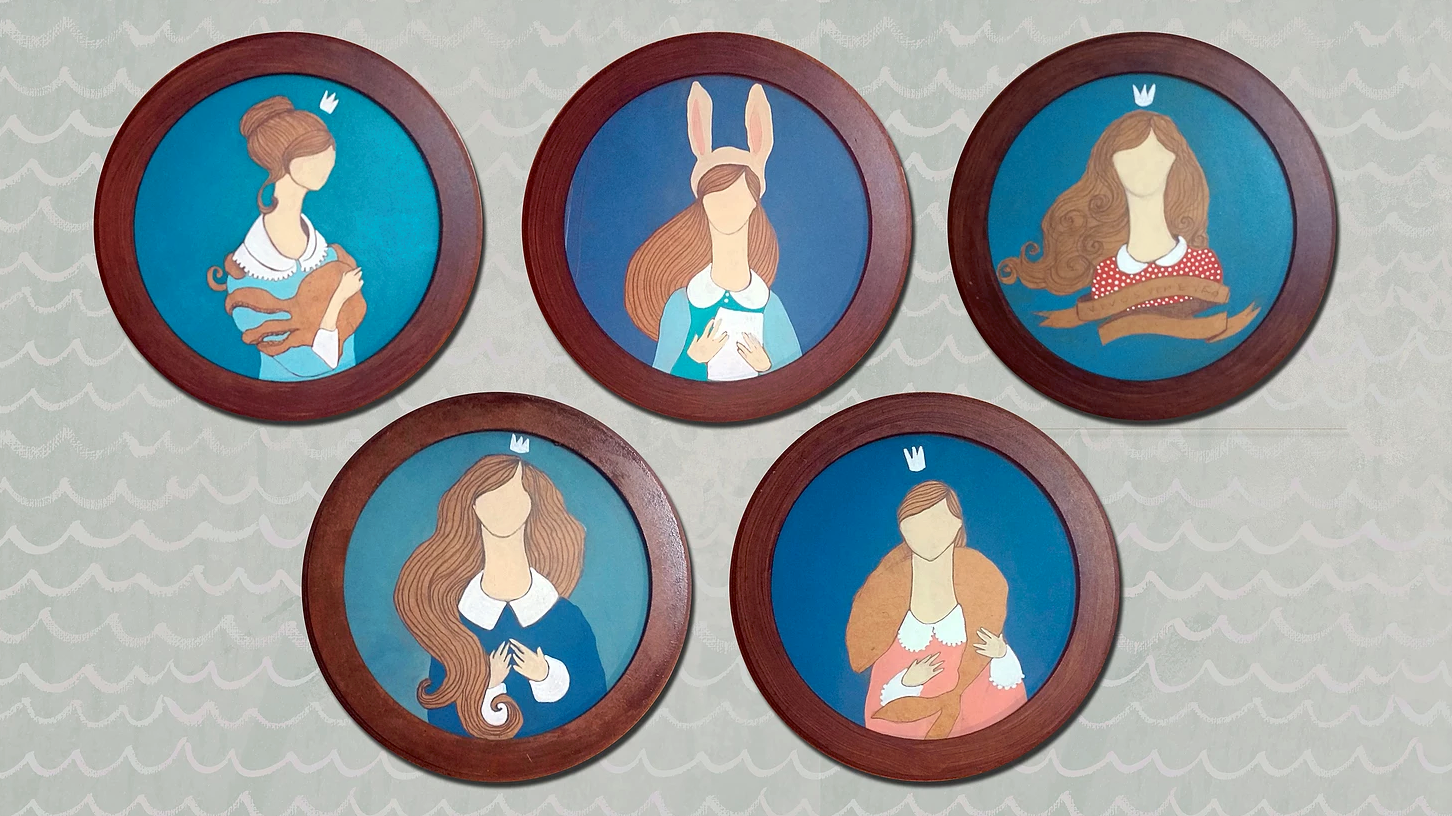 Síndrome das memórias inventadas

 descreve uma condição na qual a identidade e os relacionamentos de uma pessoa são afetados por memórias que são fatuamente incorretas, mas que elas acreditam fortemente. 
Retratos de família, retalhos de lembranças. Uma história criada em detalhes, todos fictícios, inventados. Inspirada na estrutura social e culto romantizado à ancestralidade de famílias padrão, com seus símbolos, brasões, lareiras cheias de retratos, malas cheias de lembranças, Se é tudo inventado, tudo é permitido. O passado é transformado através das memórias que inventamos.
[EN] False memory syndrome describes a condition in which a person's identity and relationships are affected by memories that are factually incorrect but that they strongly believe.
Family portraits, scraps of memories. A story created in detail, all fictitious, invented. Inspired by the social structure and worship romanticized to the ancestry of standard families, with their symbols, coats of arms, fireplaces full of portraits, suitcases full of memories, If everything is invented, everything is allowed. The past is transformed through the memories we invent.