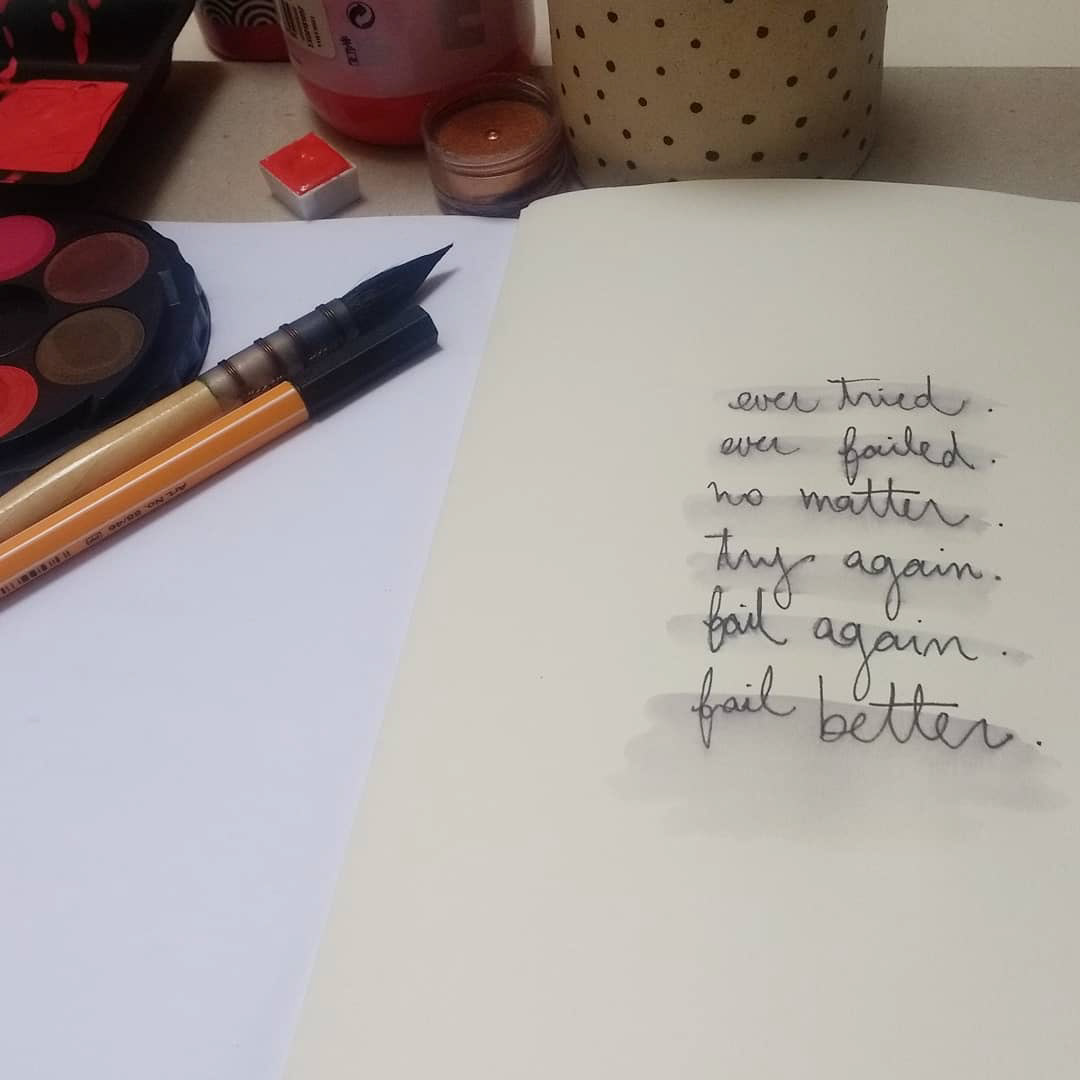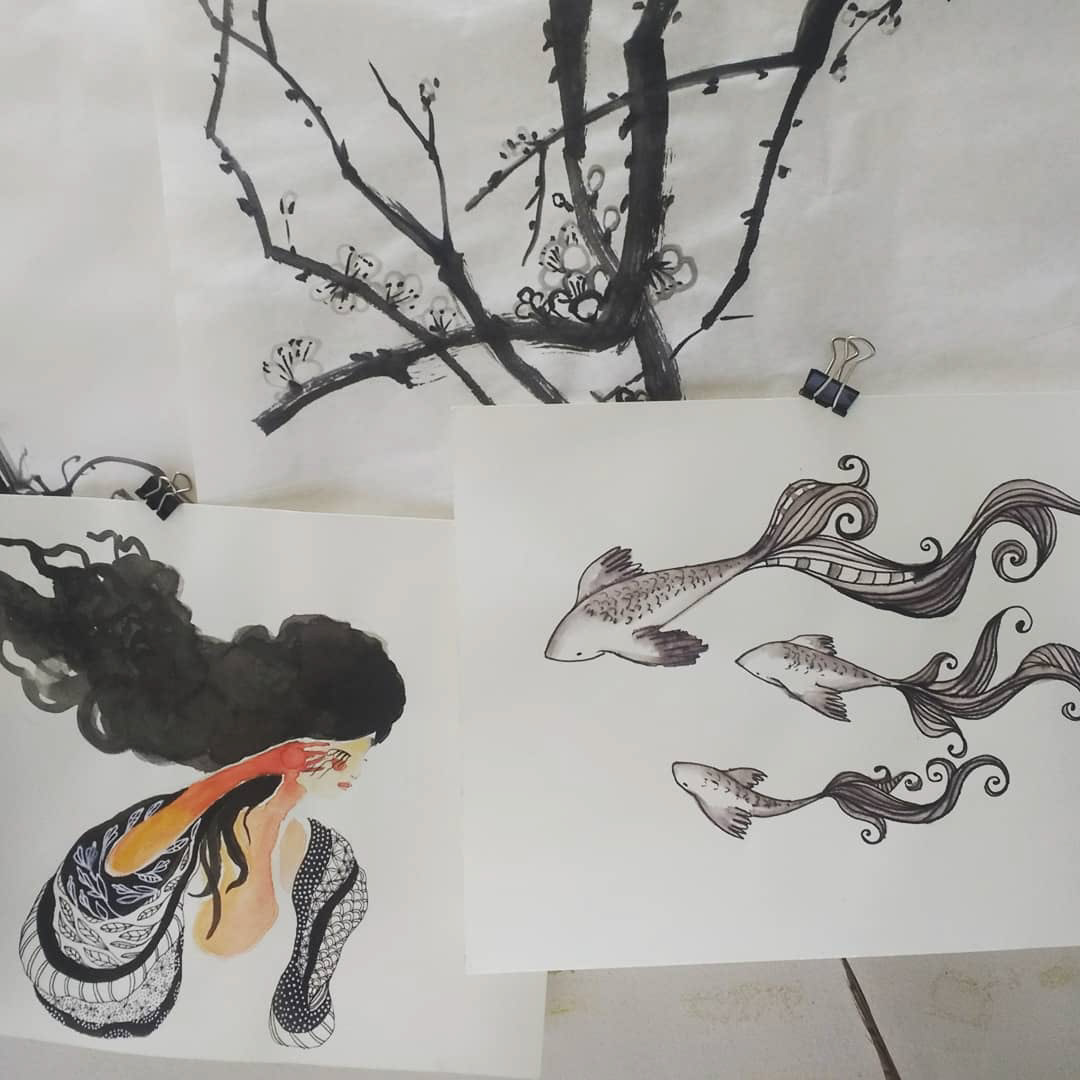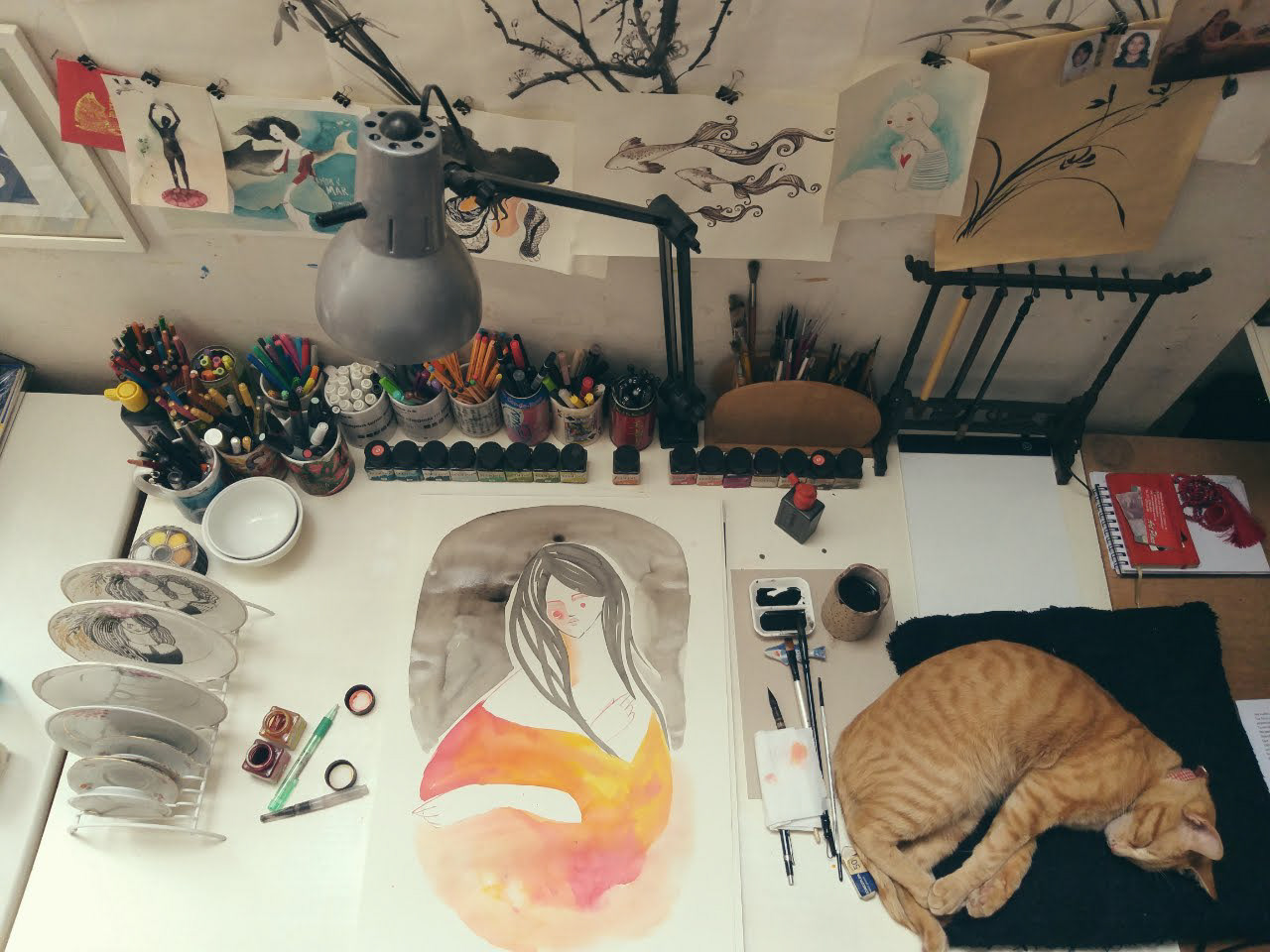 A artista e ilustradora Eva Uviedo nasceu em Santa Fé, na Argentina, vive em São Paulo, e odeia falar de si mesma na terceira pessoa. Desde 2007 desenha para livros, revistas, jornais, capas de livros e discos, murais e outros projetos. 
[EN] Eva Uviedo is a argentine artist based in São Paulo, Brazil. Since 2007 illustrates books, magazines, album and book covers, walls and other projects. 
Sobre / About
Em seu trabalho pessoal, desenvolve séries como Sobre Amor & Outros Peixes, que faz analogias entre seres do mar e sentimentos humanos. Como suporte para suas obras, frequentemente usa materiais como madeira, pratos de porcelana e murais. 
Entre seus trabalhos estão as ilustrações que fazem parte do cenário da turnê Matriz, da cantora Pitty, além de capas de singles. 
Lançou, em co-autoria com a escritora Clara Averbuck, os livros Nossa Senhora da Pequena Morte (2008, Editora do Bispo); e Toureando o Diabo (2016). 
Foi uma das ilustradoras convidadas da campanha Reposter, da Skol, que tinha como proposta recriar pôsteres sexistas antigos da marca. 
[EN] In her personal work, she develops the series About Love & Other Fishes, which makes analogies between sea creatures and human feelings. In her works, she often uses materials such as wood, porcelain plates and murals. 
Among his works are the illustrations that are part of the tour Matrix scenario, of the singer Pitty, as well as single's cover. 
With the writer Clara Averbuck released the books "Nossa Senhora da Pequena Morte" - Holy Mother of Petit Mort [2008, Editora do Bispo] and "Toureando o Diabo" - Bullfighting the Devil [2016].
For her work on feminism, she was one of the invited illustrators of Skol beer project, whose proposal was to recreate old sexist posters of the brand.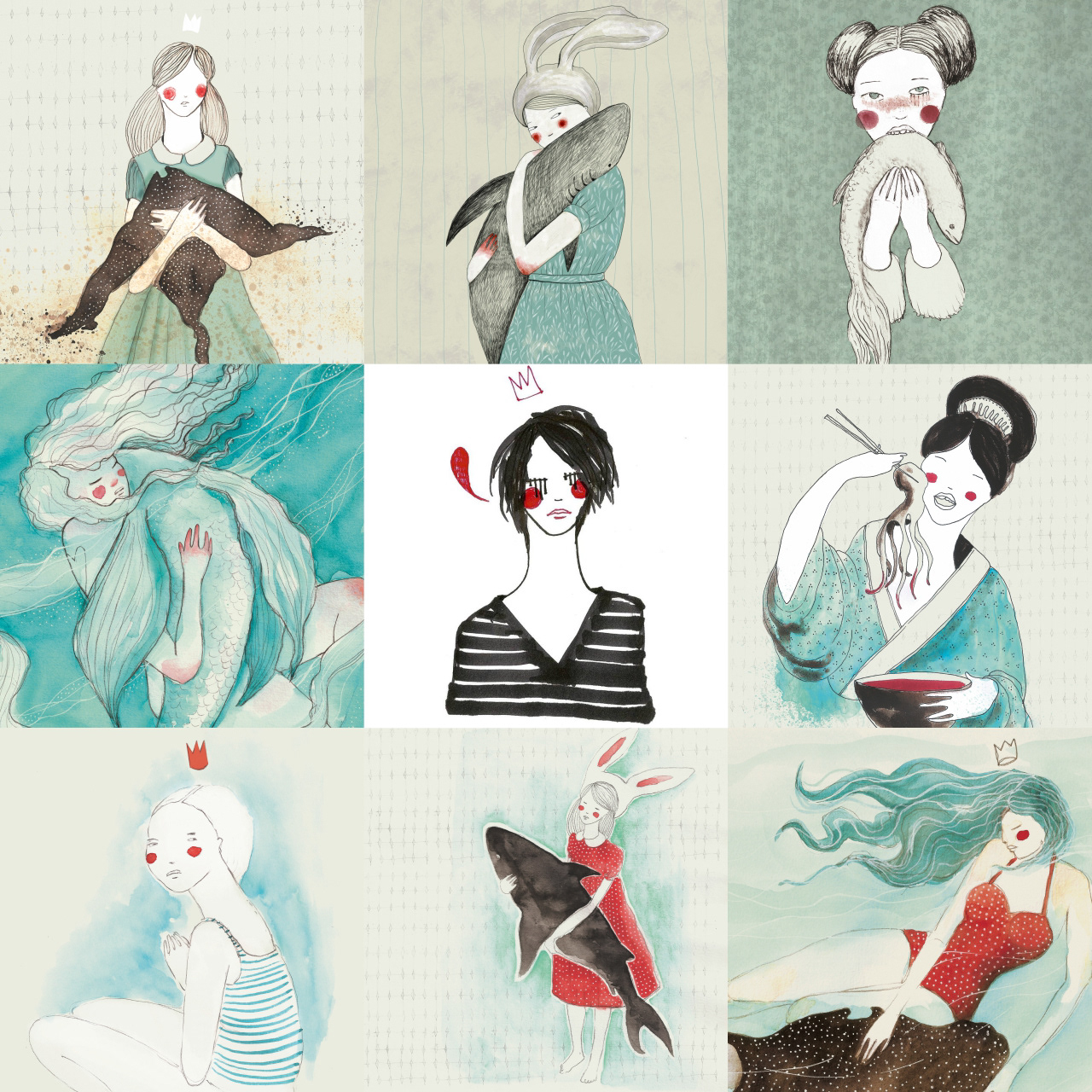 Com larga experiência em mapas e publicações de viagem, ilustrou o livro Queria ter ficado mais (Lote 42, 2014), os guias Como viver em SP sem carro, de Leão Serva (Neotropica, 2012 a 2014) e publicações como Folha de S. Paulo, Serafina, revistas Cult, Cidade Jardim, Dufry World, Gol Linhas Aéreas, Itau Personnalité, Private Brokers e Sesc-SP, entre outros.
Desde 2003 faz parte do grupo de criação coletiva e experimentações gráficas La Tosca, que participa de feiras de arte impressa e publicações independentes no Brasil e exterior. 
[EN] With extensive experience in maps and travel publications, she illustrated the book "Queria ter ficado mais" - I wish I had stayed longer (Lote 42, 2014), the guides "Como Viver em SP sem Carro" - How to live in SP without a car, from Leão Serva (Neotropica, 2012 to 2014) and publications like Folha de S.Paulo, Serafina, Cult magazines, Cidade Jardim, Dufry World, Gol Linhas Aéreas, Itau Personnalité, Private Brokers and Sesc-SP, among others.
Since 2003 he has been part of the collective creation group and graphic experiments La Tosca, which participates in printed art fairs and independent publications in Brazil and abroad.
Clientes / Clients
Editora Globo (Criativa, Casa & Comida, Casa & Jardim); New Content (Tam nas nuvens, Dasa); Editora Abril (Gloss, Saúde, Vida Simples, Nova Escola, Casa Claudia, Claudia Bebê); Trip Editora (Cidade Jardim, Nestlé com você, Daslu Magazine, Dufry World, Gol Linhas Aéreas, Itau Personnalité, Mais, Private Brokers, Trip, Tpm); Editora Iguana (Prana Yoga Journal); jornal Folha de S.Paulo; revistas Serafina e Cult; editora Planeta. Ambev, Natura, Unilever, Royal Caribbean, Bayer e Sesc.