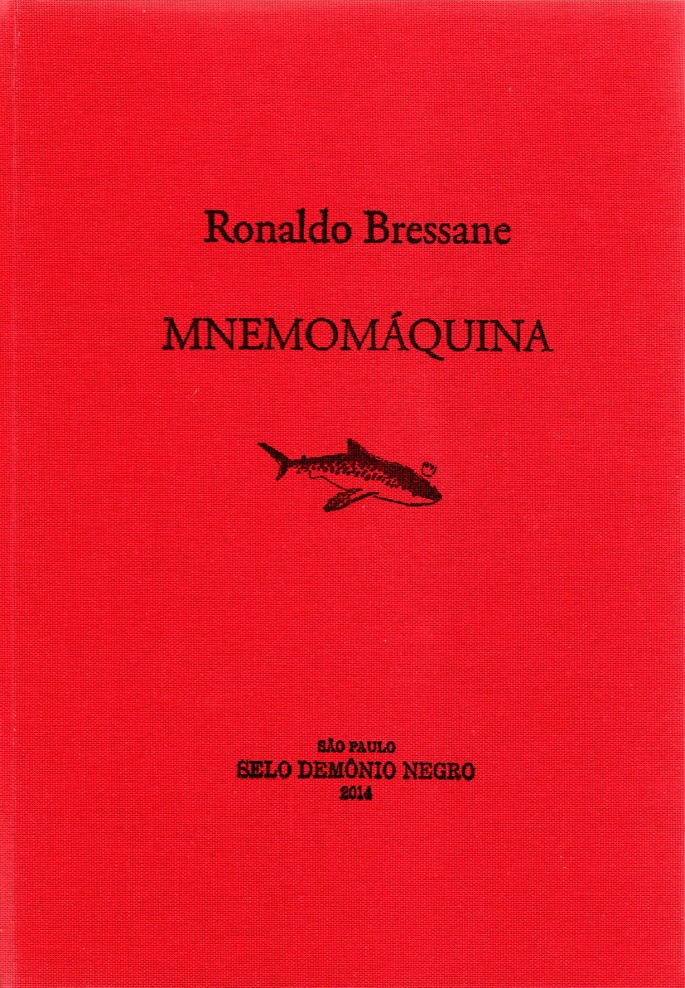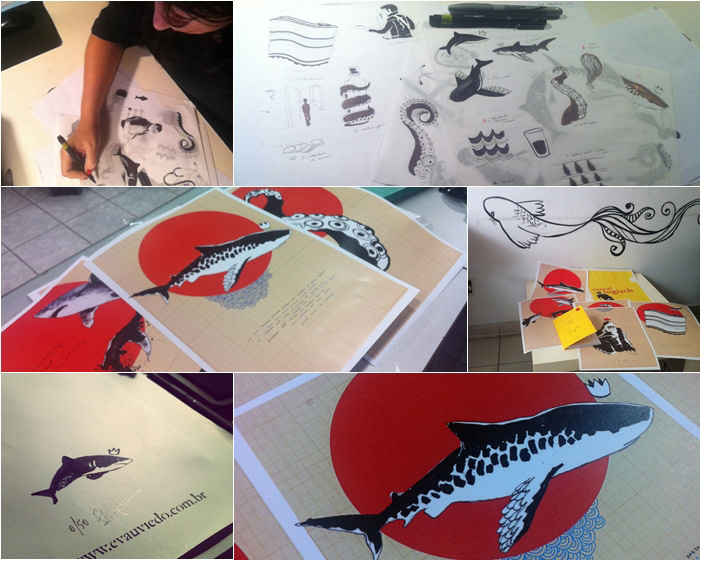 O projeto gráfico do romance
Mnemomáquina
 (Demônio Negro, 2014), de Ronaldo Bressane é toda uma volta ao passado: capa em tecido escarlate como os códices do século XIV, impressão em clichês tipográficos, diagramação em fonte Garamond, com vinhetas gráficas em uma cor e acabamento inteiramente à mão; tiragem única e numerada de 100 exemplares. 
As ilustrações dos personagens do livro viraram cartazes, também numerados, com trechos do romance e vendidos durante a Feira Plana 2014.
​​​​​​​
[EN] The graphic design of Ronaldo Bressane's novel Mnemomáquina (Demônio Negro, 2014) is a return to the past: cover in scarlet cloth like the fourteenth century codices, printing in typographic clichés, Garamond font, with graphic vignettes (decorative designs in books to separate sections or chapters) in black and handmade finish; single and numbered edition of 100 copies. The illustrations of the characters in the book became posters, also numbered, with excerpts from the novel, and sold during the 2014 Plana fair.