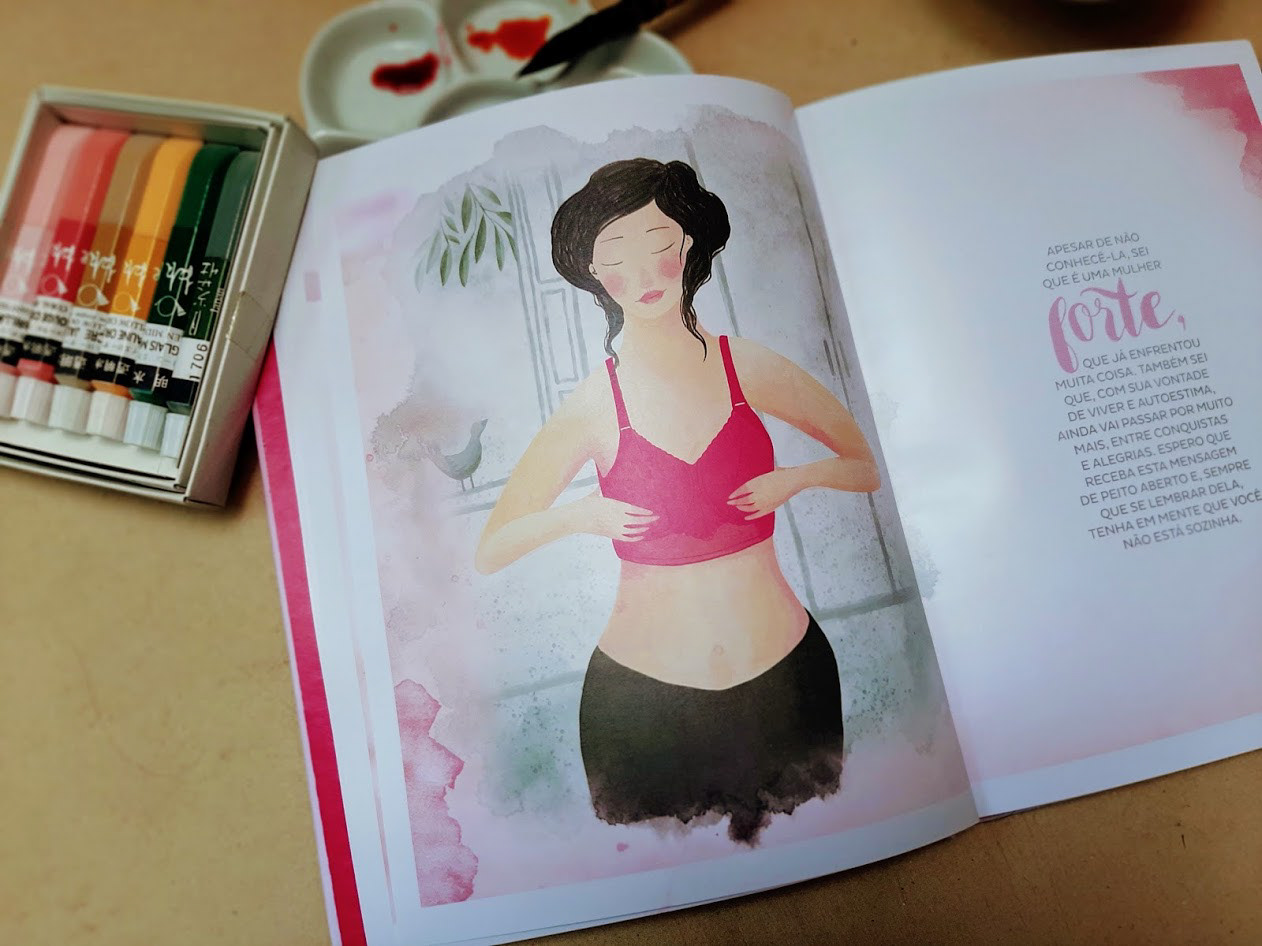 Como parte das ações da Marisa para o Outubro Rosa 2019, de incentivo à prevenção do câncer de mama, foi criada uma rede entre mulheres que foram mastectomizadas (sofreram a cirurgia de retirada do seio) através de uma troca de mensagens de força e apoio usando a tag #RedeDoRecomeço⁠. ⁠Algumas dessas mensagens foram selecionadas para fazer parte do
Livro dos Recomeços
, produzido pela Momentum, que ficará disponível em salas onde são realizadas sessões de quimioterapia. Como diz no prefácio "são mensagens de inspiração e força, que valorizam a jornada coletiva e facilitam todo o processo de quem passa pelo câncer de mama".⁠ Saibam mais sobre o projeto aqui:⁠
https://www.marisa.com.br/outubro-rosa
⁠
[EN] As a part of the Marisa's actions for October Pink 2019, which encourage breast cancer prevention, a network was created to connect mastectomized women (had the breast removal surgery) trhough an exchange of messages of strenght and support using the tag # RedeDoRecomeço. ⁠Some of these messages were selected to be part of a book (Livro dos Recomeços, produced by Momentum) that will be available in rooms where chemotherapy sessions are held. As the preface says, "these are messages of inspiration and strength, which value the collective journey and facilitate the whole process of those who experience breast cancer."