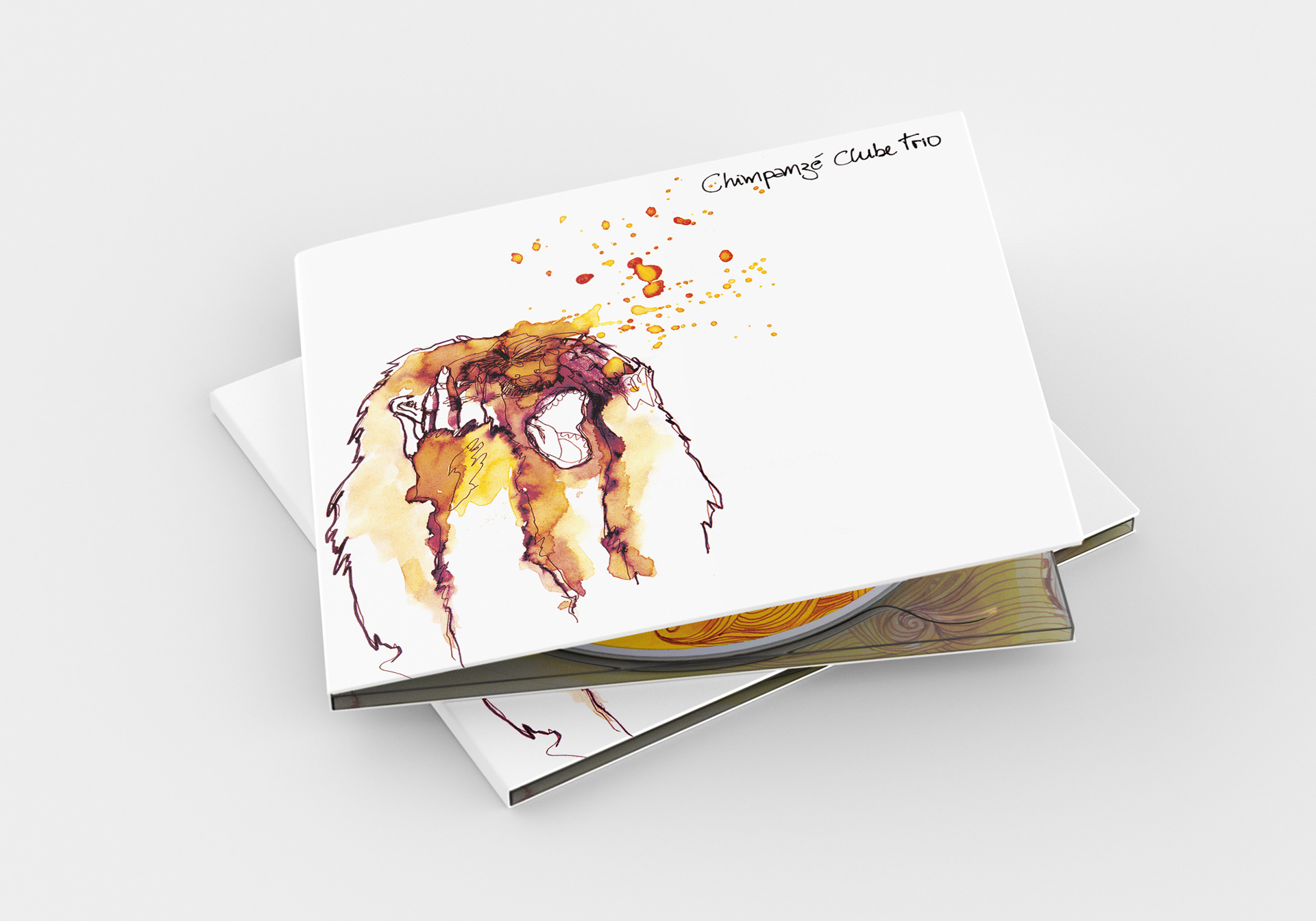 Capa e material gráfico de divulgação do primeiro disco de estúdio da banda paulistana de rock instrumental

Chimpanzé Clube Trio

, lançado em setembro de 2007 pelo selo Reco-Head. Os desenhos foram totalmente feitos a nanquim e café.
[EN] Cover and graphic material for the first studio album by the São Paulo band of instrumental rock, Chimpanzé Clube Trio, released in September 2007 by the Reco-Head label. The designs were made entirely of ink and coffee.