Assovio

é um livro de artista feito à mão. Cortado, dobrado e escrito um a um com poema de Ian Uviedo; cada peça é única, feita a partir de papel pintado com a técnica oriental do sumi-e (nanquim).
[EN]

Assovio (Whistle)

is a handmade artist's book. 
One by one was cut, folded and written
 with Ian Uviedo's poem; each piece is unique, made from painted paper with the oriental sumi-e technique.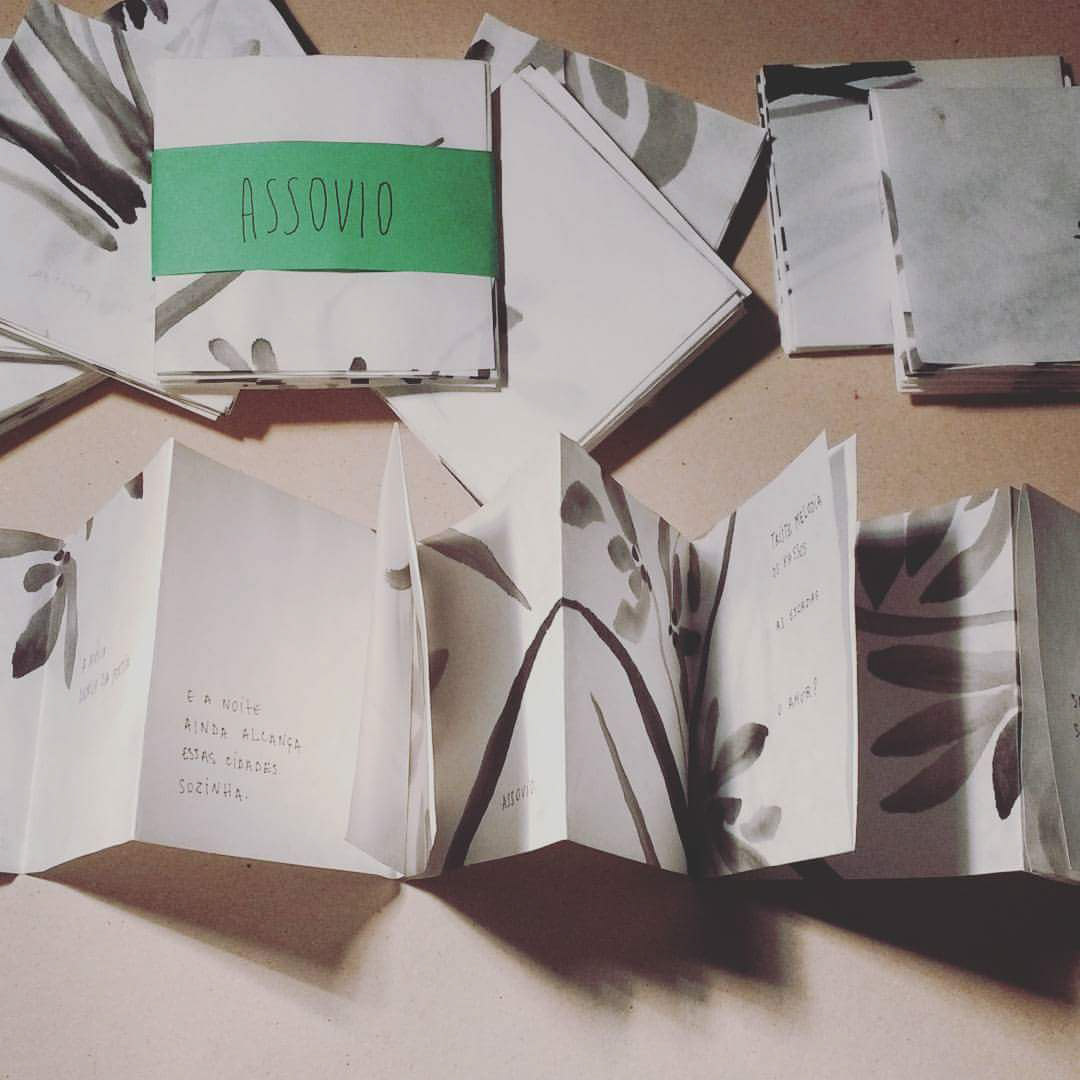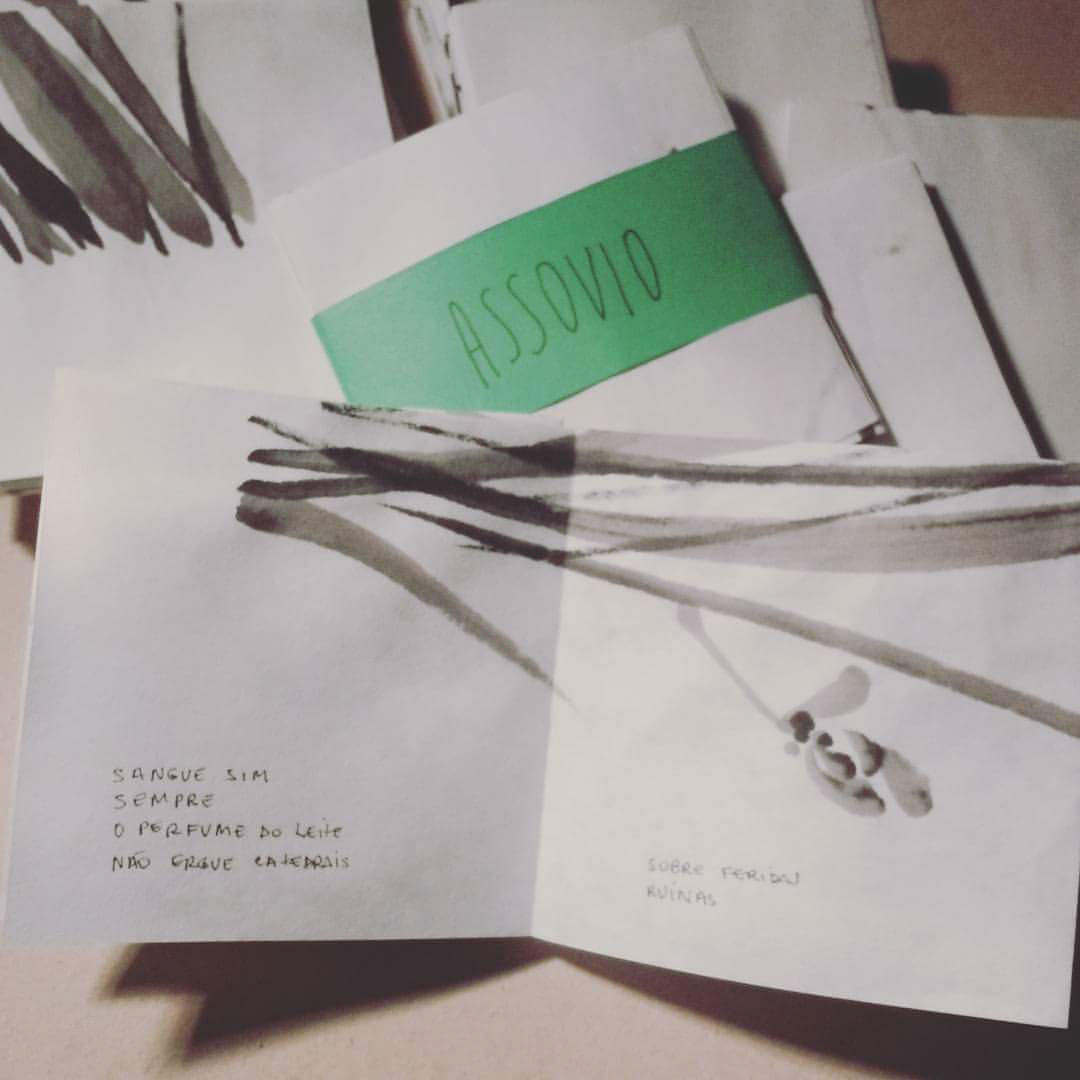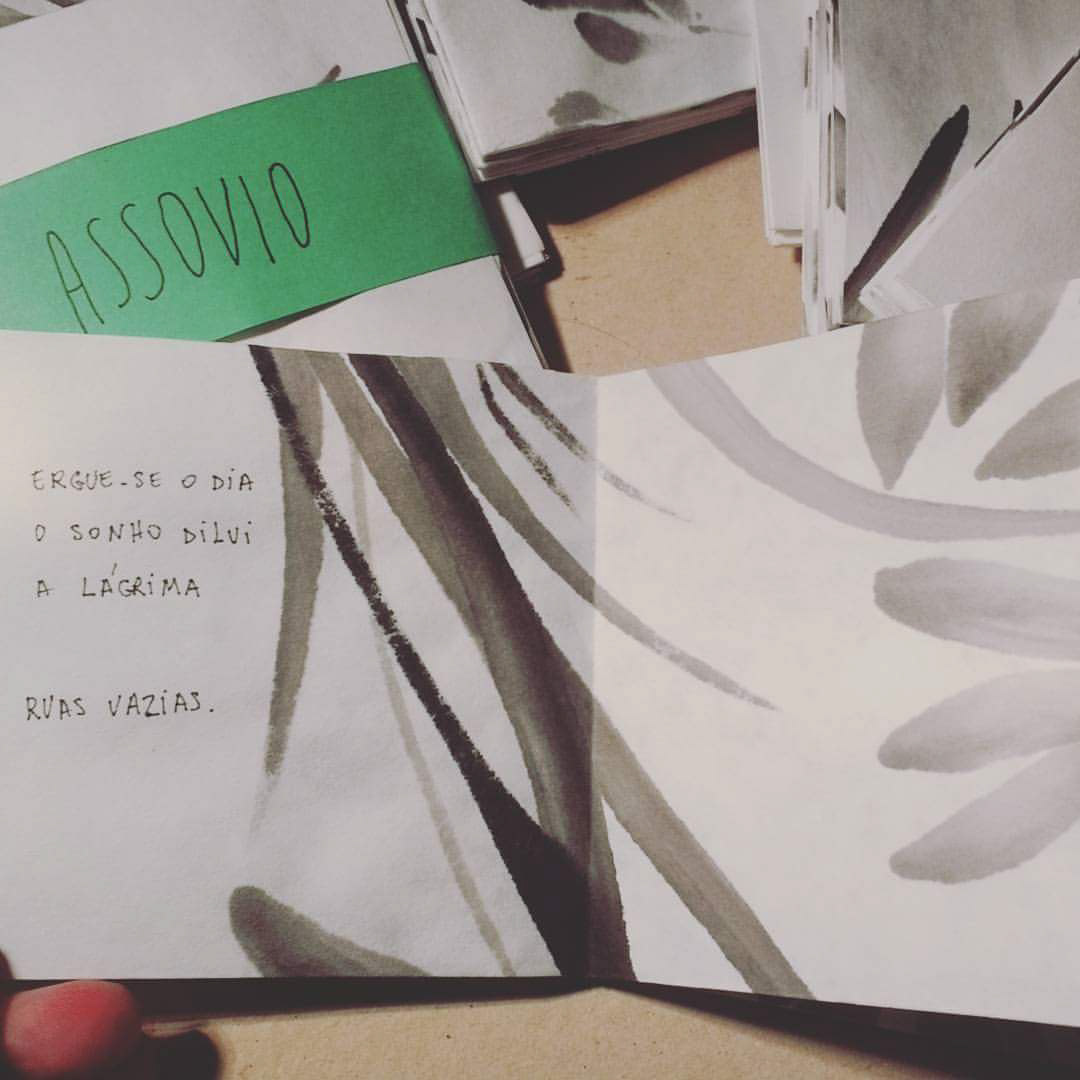 a música anuncia sua partida
e a noite ainda alcança
essas cidades
sozinha
a eternidade desfaz-se em um riso
suspiro falso 
ao vento
assovio.
triste melodia
os passos
as escadas
o amor?

ergue-se o dia
o sonho dilui a lágrima
ruas vazias,
madrugadas resplandecendo
por trás dos vitrais
sangue sim
sempre
o perfume do leite não ergue catedrais
sobre feridas
ruínas
a música anuncia sua partida
sapatos, vestidos, cigarros
outro dia.
music announces his leaving
and the night still reaches
these cities
alone
eternity melts into a laugh
false sigh
To the wind
I whistle.
sad melody
the steps
the stairs
the love?
rises the day
the dream dilutes the tear
empty streets,
dawns shining
behind the stained glass windows
blood yes
ever
the perfume of milk does not lift cathedrals
on wounds
ruins
music announces his leaving
shoes, dresses, cigarettes
other day.